Foodie Paradiso: A Sense of the Sea at the Sea Deli
By contributing writer: Lynn Woods
For 40 years, the New York Sea Deli has been selling fresh fish from its long glass display case or served in sandwiches and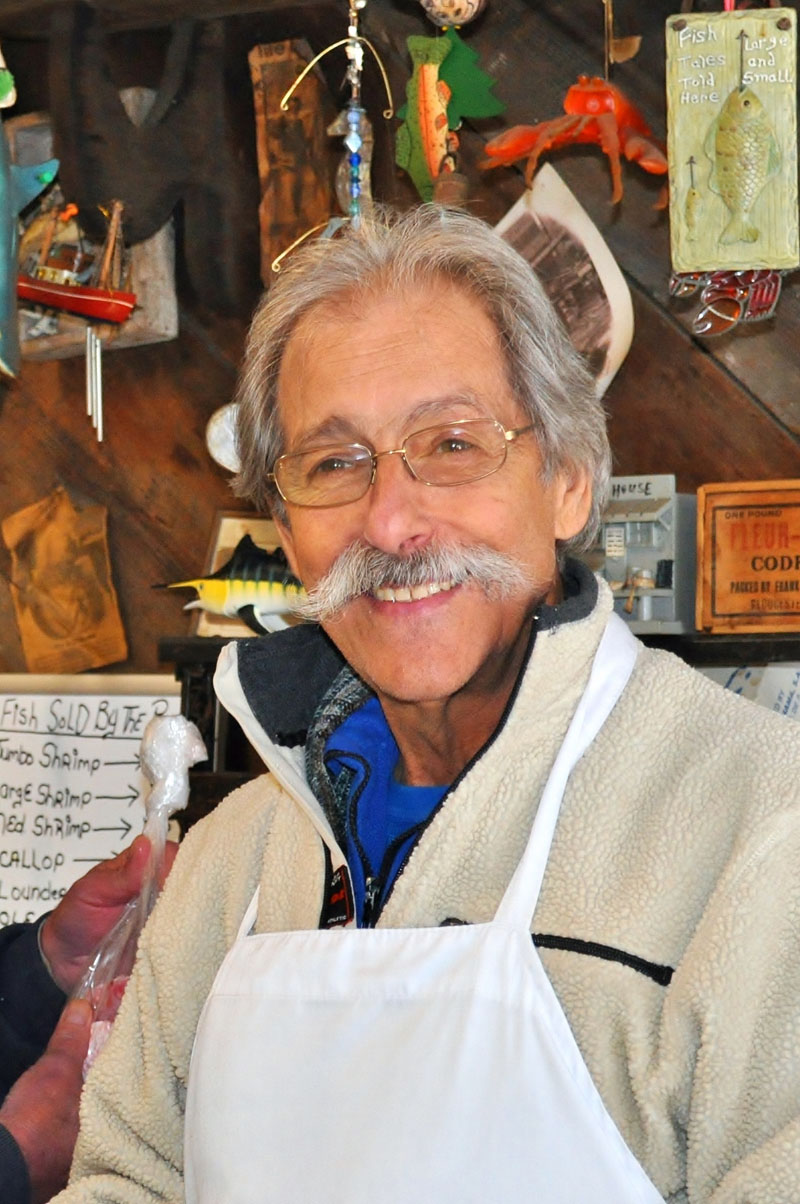 on bountiful platters in the adjacent restaurant. The rough board-sided walls in the restaurant and colorful fishermen's floats, a lobster trap, a model whale, a stuffed tarpan and various other paraphernalia—I have yet to enter a fish store without the requisite signs, sayings, netting, carved wooden figures and the like embellishing every square inch of wall space—invoke a seaside shack rather than a storefront off Broadway, for a refreshing change of pace. Twice a week, John and Frank Piccoli, brothers who opened the place in 1974, travel down to the Bronx to purchase flounder, cod, farm-raised salmon, porgies, whiting, sole, red snapper, jumbo shrimp and whatever else is in season. They once did a flourishing wholesale business but now are content to serve walk-ins and restaurant customer.
For $13.95, you can order the combination or fisherman's platter (the only difference seems to be that the combination comes with clams and the fisherman's with oysters). Chunks of cod, tender scallops, succulent shrimp and melt-in-your-mouth oysters, a real treat in a city whose only beach is on a river, were piled high on a plate accompanied by sides of tartar and shrimp cocktail sauce. Both platters come with French fries and a side of coleslaw. Mary, our waitress, insisted we try the calamari and brought out a sample; sure enough, the fried squid rings and tentacles were tender, not rubbery, and retained a delicate flavor. Fish on a bun is $3.75, 15 shrimp is $7, and a scallop dinner is the most expensive item, at $16.95. All the fish served in the restaurant is fried. You can also order shrimp cocktail (dramatically served in a glass dish, the shellfish arrayed around a hunk of ice), stuffed clams, crabcakes, and seafood salad. The brothers also serve homemade Manhattan and New England chowders.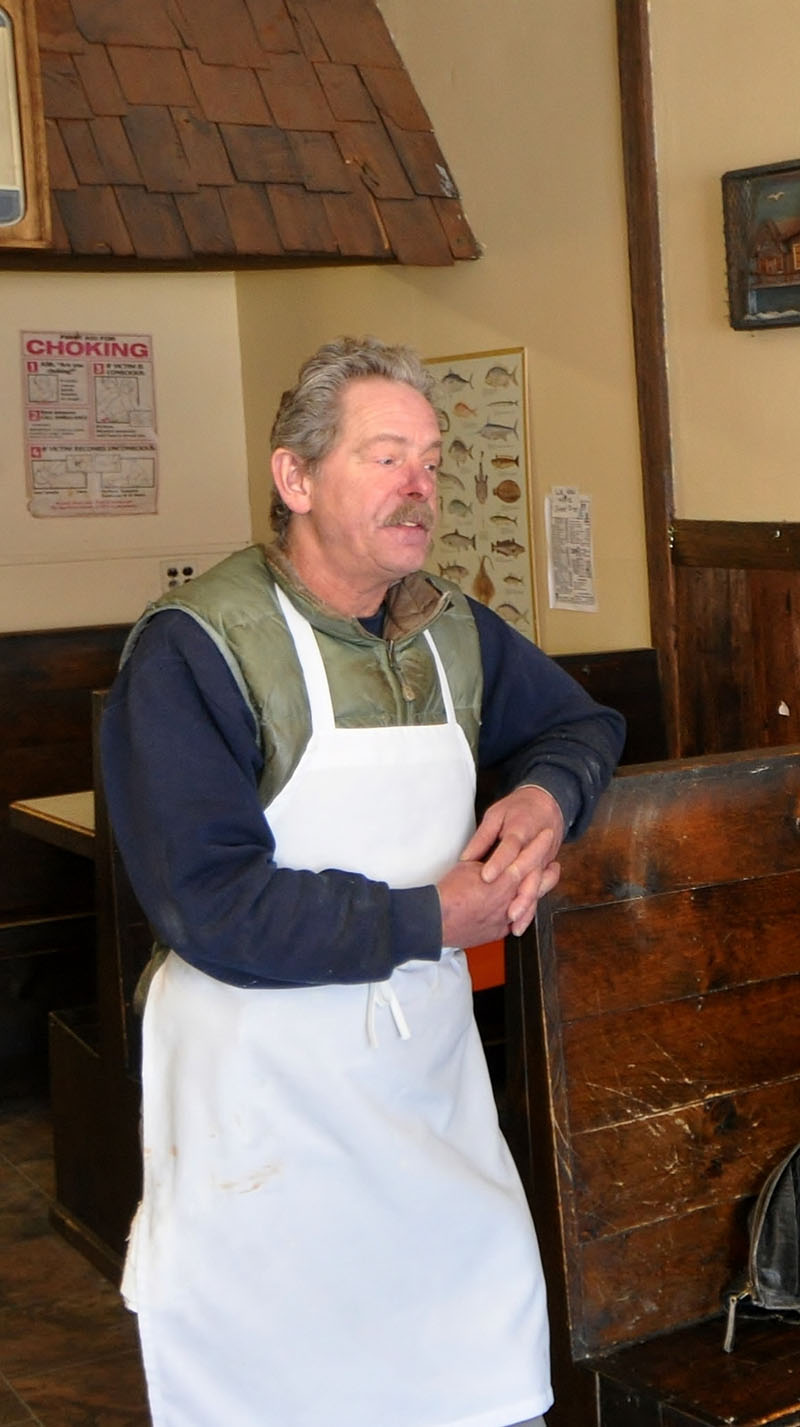 John laments the days when the fish market was on Fulton Street—a "scary place, full of shysters, mob associates and union associates," he recalled—and fish was sold at working men's prices: $1.20 for a flounder filet, as opposed to today's price of $9, and $1.75 a pound for a scallop, compared to $15.25 now. He remembers the time the Sea Deli served King crab for $1 and nobody knew what it was. Fish was more plentiful back then, and Broadway filled with people coming home from the dress factories. He and Frank own the building, so their expenses are low, but the business just isn't the same. He's thinking of selling, a reminder that the Sea Deli may not be there forever.
But for now, the New York Sea Deli is going strong and fills an important culinary niche. Ordering fish right there in Midtown is a unique Kingston experience. It's open Monday through Saturday from 10 am to 7 pm, so the fish platters can suffice for either lunch or dinner, any day of the week. It's the freshest fish in town at the most competitive price, and Mary the waitress is efficient and friendly. And there's no place more convenient: it's the place with the blue striped awning, across from Perry's Towing Service, right on Broadway. Menu and additional information can be found here.
https://kingstonhappenings.org/wp-content/uploads/ngg_featured/DSC_0511-1600x900.jpg
900
1600
Kingston Happenings
https://blastserve.com/khtestbed/wp-content/uploads/2023/07/KH-Transparent-Logo-e1688304541199.png
Kingston Happenings
2015-02-19 11:12:02
2017-01-15 12:46:56
Foodie Paradiso: A Sense of the Sea at the Sea Deli