Kingston Happenings sponsors are in the spotlight every day of the year! Sponsorships are a cost-effective way to promote your business or organization and to show your support for our hyper local media channel.
Our comprehensive daily events listings highlight what's happening in our community and drive traffic to local sponsors like YOU. Kingston Happenings' easy to use format promotes businesses in our area so people always know where, when and how to participate in community events.
Check out why being a sponsor is the right decision for your business. And, if you contact us now, you can take advantage of our introductory low prices.
Download a PDF version of the sales kit with pricing here if you have a problem viewing the slides below.
The low-cost and effective way of making people aware of who you are and what you have to offer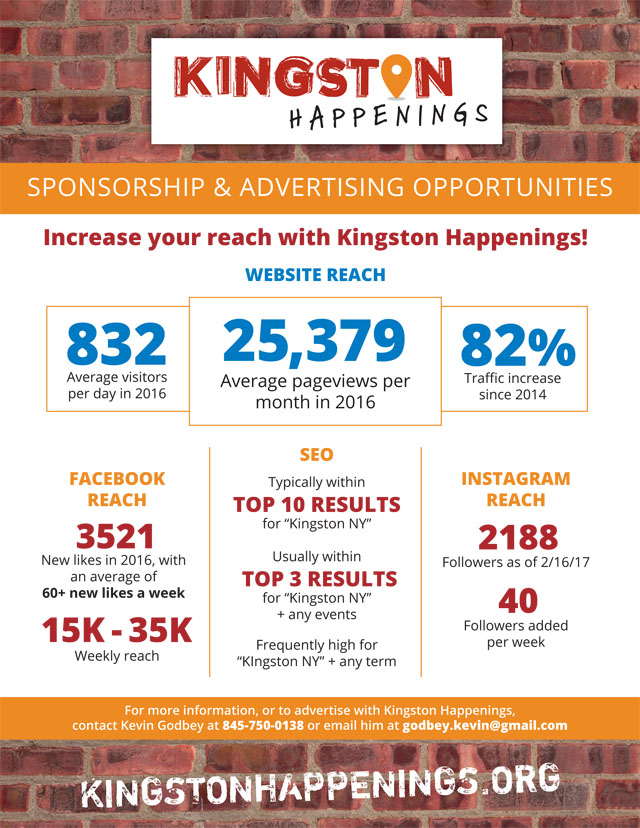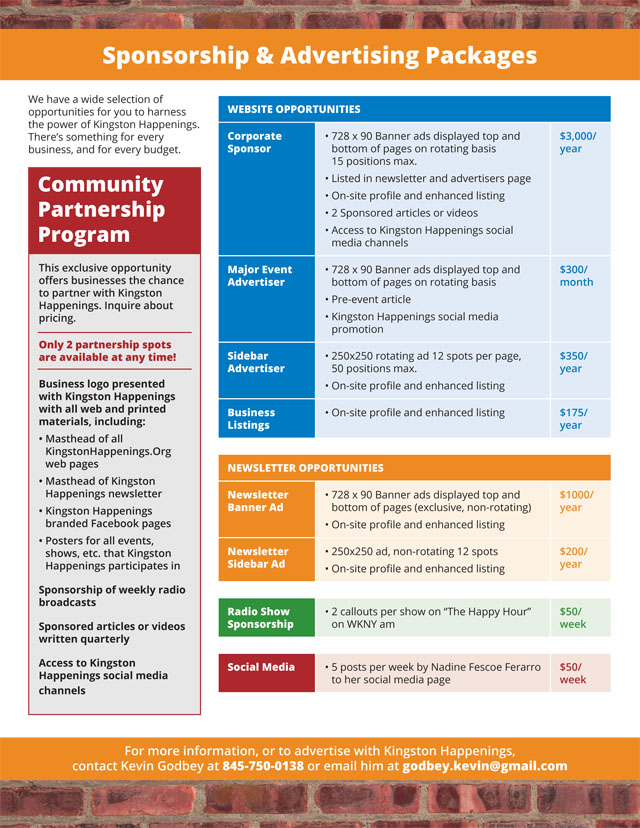 For any questions please feel free to call 845-750-0138 or email us here.
Ready to become a sponsor right now? Just fill out the form below!