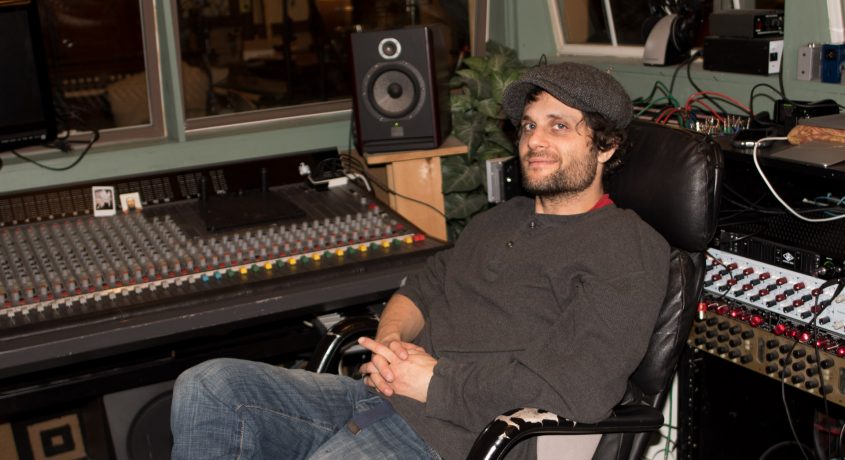 Doers and Dreamers – Eli Winograd
The emergence of micro businesses is characteristic of today's new economy and one of the factors that has made Kingston attractive to outsiders has been the availability of relatively inexpensive space and presence of a creative and entrepreneurial community . Large, spacious, and sturdy buildings that may have once housed textile and light manufacturing facilities are now home to dozens of artisans, art studios, fitness studios, recording studios as well as residences for the owners of those businesses. In the case of this week's Doer and Dreamer, it was a circuitous route that brought him back to Kingston's former industrial heart and it appears that many musicians are very happy that he did.
Your name: Eli Winograd
Business or organization: Lone Pine Road (www.lonepineroad.com), recording studio in midtown Kingston, and Arm Of The Sea Theater (www.armofthesea.org), mask and puppet theater based in Saugerties
Occupation: I work as a recording engineer and producer-type-guy at my studio and for Arm Of The Sea I play multiple instruments while reciting all the lines for the play in different voices, sometimes comical.
What is your approach to your business or occupation that makes you unique?
Someone called Lone Pine Road "The Millenium Falcon Of Recording Studios"… I think that sorta sums it up. Scrappy yet slick… straddling the line between raw and fancy… like steak tartare… I've been on a long journey with recording music. I'm entirely self-taught. I developed my skills and style through years of working on my own music and that of friends. After a while people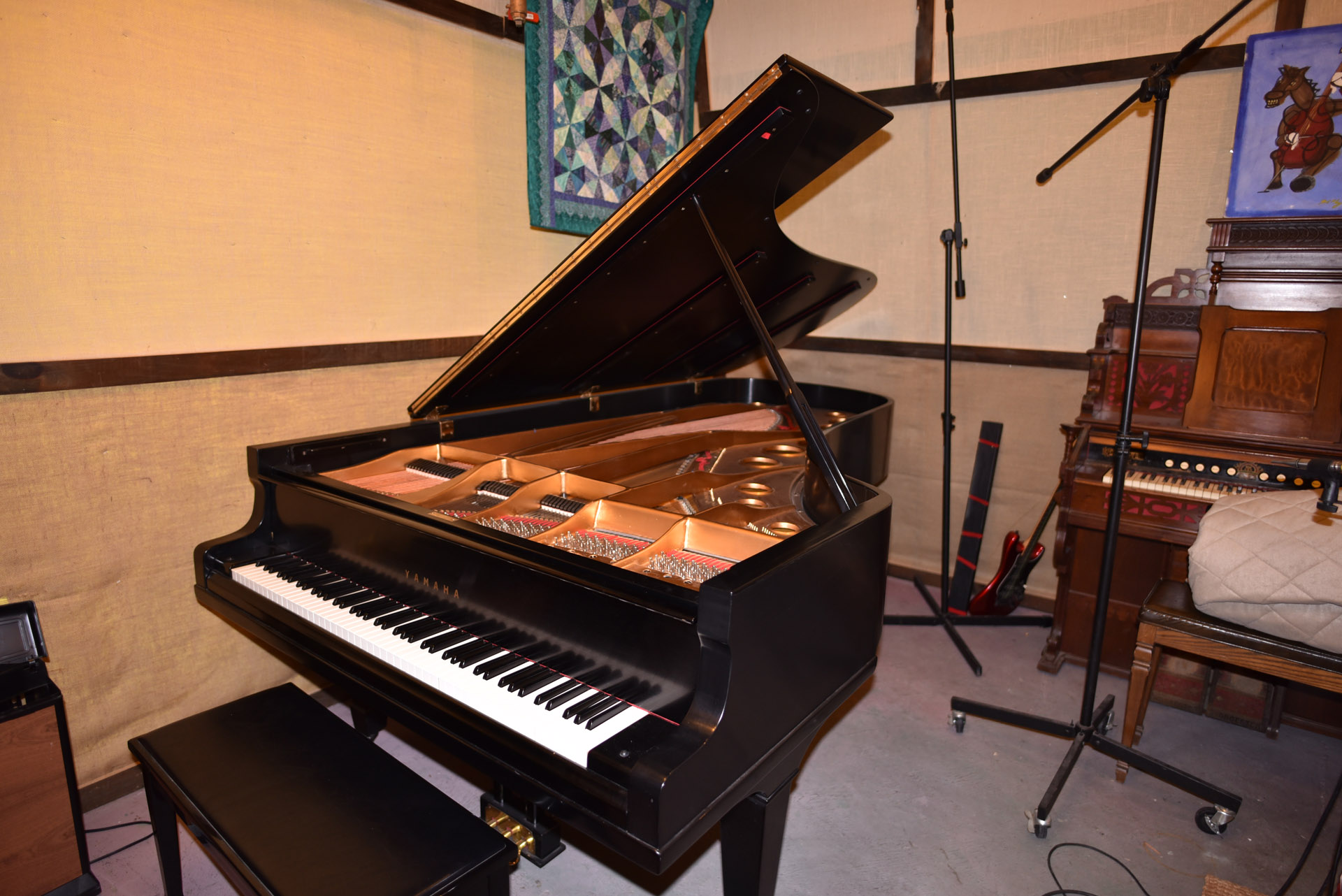 started offering me money to record them or mix or master for them or whatnot. Four years ago I decided to give it a real shot so I invested in more serious recording gear and built a studio at the Brush Factory on Greenkill Avenue.
It's a four room studio, with glass in between for sight lines, and each room has a different size and sonic characteristic. It's a pretty fun and functional place to work and the rooms sound good.
Probably the coolest thing about the studio is the piano. It's a custom rebuild by a highly regarded piano technician named Arlan Harris (http://www.arlanharris.com). The piano is a 9′ Yamaha CF3 with German Steinway hammers, and a soundboard from the company that equips Faziioli and a number of other European manufacturers. Arlan combined all these different components for a specific blend and balance of their traits. It sounds amazing, so fun to play… It's a special piano, possibly the only one exactly like it in the world.
I work on a lot of different kinds of music, from rap to jazz to genre-less, whatever. I've been lucky to work closely with a lot of people who I think are extremely interesting and talented. Some that come to mind are Colin Langenus, Jimmy Cousins, Ross Goldstein, Frank Hurricane, Wes Buckley, Groundmonkeys, Rene Bailey, Mike Rosler, LWEJE, The Five DeeBerries, Tom Hohmann, Bryan Cunningham, Max Fierst… I could name more famous people but we have nondisclosure agreements…
The inimitable Mark Marshall made a website for me, www.lonepineroad.com, you can find some music to listen to on there… and on my Soundcloud, https://soundcloud.com/lonepineroadstudio
Where are you from originally?
I'm from Kingston, born at what the natives used to call "Benedictine Hospital". Now I live and work within a mile radius from the exact spot where I was born. Kinda "trippy"
What brought you to the Kingston area and keeps you in this area?
I am in a category of person who is both from here, and yet moved here from Brooklyn. My wife Lark and I moved back here in September 2013 because of a sudden family circumstance. I actually had no idea that Kingston had become so snazzy all of a sudden. We're here now because that's how it worked out, and I'm glad it did. We have a little boy now, his name is Igor. We have a family band called "Ear Buds", sometimes we travel to play gigs out of town, just normal stuff that 3-year-olds usually do…
What is your favorite hangout in this area and why?
I like being in my house most of all. I like taking walks when possible. But as far as "hanging out" in a public place, I gotta say, I like the mall… unfortunately I don't get to hang out there very often.
When you're not in Kingston, what's your idea of a wonderful city to visit, and why?
Sometimes I drive down to Poughkeepsie and then take the train up to Hudson to check out some art galleries and stuff.
Tell us something that we never would have guessed about you.
When I was between the ages of 18-22, I filled many many journals with rap lyrics. Lots and lots and lots of 'em. Never uttered 'em out loud. I still have 'em somewhere, I should probably sell 'em.
https://kingstonhappenings.org/wp-content/uploads/2018/01/DSC_3486_edited-1.jpg
1080
1920
Kingston Happenings
https://blastserve.com/khtestbed/wp-content/uploads/2023/07/KH-Transparent-Logo-e1688304541199.png
Kingston Happenings
2018-01-17 10:23:23
2020-02-25 12:00:09
Doers and Dreamers – Eli Winograd