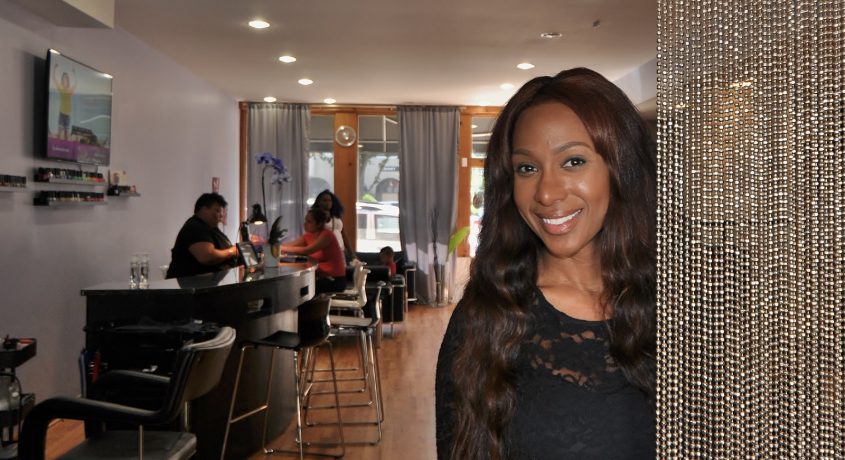 Doers and Dreamers – Tia Ashe
The journeys that some people take in their careers can lead them to different worlds, but usually there is a an essence that is preserved and carried with them into their new endeavors. Meet this week's Doer and Dreamer, Tia Ashe, whose transformation has taken her from healing broken bodies to helping to nourish women's self-esteem.
Your name: Tia Ashe
Business or organization: Love Hair Salon
Occupation: Salon owner/ hair extension specialist
What is your approach to your business or occupation that makes you unique?
I think having a background in nursing really makes me unique and is a huge asset to my business. Listening, communicating, maintaining your composure no matter what you are being faced with and critically thinking came natural for me having worked in healthcare since high school. Nursing is a field that prepares you for every and anything. Having that foundation really grounds you.
Where are you from originally?
Poughkeepsie NY
What brought you to the Kingston area and keeps you in this area?
I moved to Kingston when I was 12. After many years of living in public housing in the inner city of Poughkeepsie my parents were looking to purchase a home in a decent area to raise their 6 children. Pricing for homes in Kingston were very reasonable compared to the surrounding areas. Even though they didn't know much about Kingston they decided to make the move and hope for the best. I'm so grateful to my parents for making the move. Kingston is a totally different environment than what I was accustomed to. It has opened my mind up so much being in such a diverse community.
In Kingston if a group doesn't share the same interests as you it's okay, your sure to find another that fits you just right. I have 2 boys and don't know of a better area for them to be raised. I love that Kingston offers them exposure to a little bit of everything which will be very helpful for them later in life.
What is your favorite hangout in this area and why?
Stone Soup. I think I'm there at least 4 days a week. The food is amazing and the owner plus staff are so sweet. Stone Soup has really introduced me to some new and different healthy food choices. Gwen can make anything taste great.
When you're not in Kingston, what's your idea of a wonderful city to visit, and why?
NYC of course. It's the only place I know where you can get whatever you want, whenever you want it. After being there for just a few hours though I'm ready to head back to civilization.
Tell us something that we never would have guessed about you.
That I'm super boring and love it. Because I love anything that has to do with hair, fashion and makeup, and most of the time I'm pretty well put together even to go grocery shopping.  People assume that I like to go to a lot of functions/events and engage in the local social scene. In all actuality I live a very simple life. When I'm not working, I'm at home in my shower robe, barely recognizable, watching TV with my family and I wouldn't have it any other way.
https://kingstonhappenings.org/wp-content/uploads/2015/09/DSC_0879-1600x900.jpg
900
1600
Kingston Happenings
https://blastserve.com/khtestbed/wp-content/uploads/2023/07/KH-Transparent-Logo-e1688304541199.png
Kingston Happenings
2015-09-22 09:30:15
2017-03-07 11:50:15
Doers and Dreamers – Tia Ashe