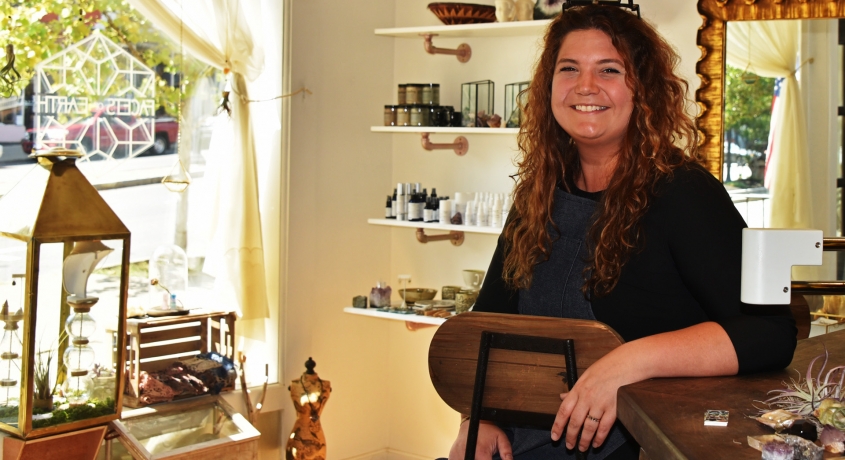 Doers and Dreamers: Morgan Mikula
Many of the entrepreneurs that I meet have adventurous histories, and I guess that's not so strange because opening your own business is just an adventure of another sort. This week's Doer and Dreamer has made a quantum leap to transform her online business into a unique and simply elegant retail space on Kingston's Rondout Waterfront. If you need a custom made gift or want to just pamper yourself sometime, you may want to check out her new digs.
Your name: Morgan Mikula
Business or organization: Facets Of Earth. 22 Broadway, Kingston, NY
Occupation: Goldsmith + Jewelry Designer
What is your approach to your business or occupation that makes you unique?
I guess you could say that Facets of Earth's brick and mortar sprouted from my online jewelry business. After years of video chats for consultations, my customers began asking where they can come see my shop and watch me work on their pieces. My designs have always been fueled by passion, fine craftsmanship and ethical business practices. The mission is to provide exceptional handcrafted jewelry from myself and jewelry designers from around the globe. We hand select every stone and fabricate designs before your very eyes in our open studio. Most custom jewelry and repairs can be done while you wait.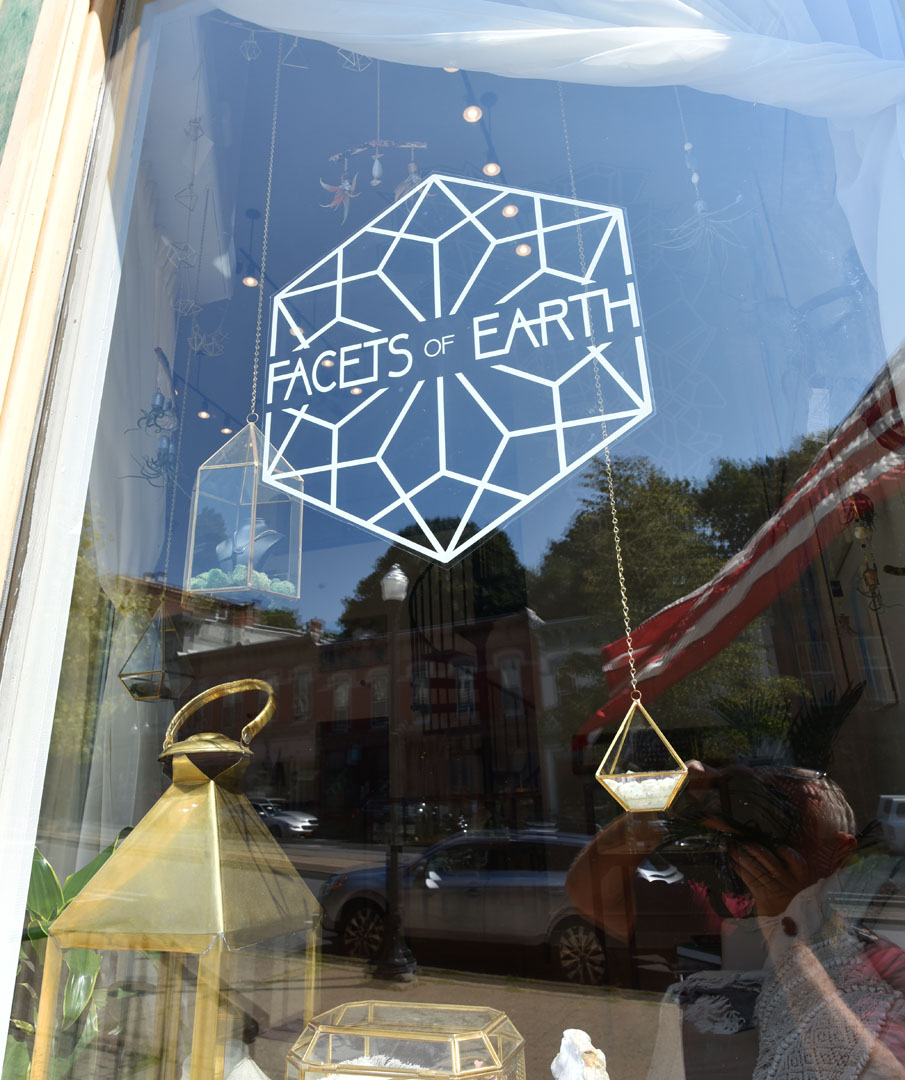 Where are you from originally?
It's safe to say that Pittsburgh, PA is my hometown, but I've moved around quite a bit.
What brought you to the Kingston area and keeps you in this area?
My husband, Brian, had gone to school at the Culinary Institute of America years before we met. One thing he always expressed was his love for the Hudson Valley. Eventually we made our way here, and never wanted to leave! Kingston has that perfect mix of country and city.
What is your favorite hangout in this area and why?
I really enjoy getting my coffee and breakfast bites from Village Coffee + Goods. If I want some great drinks and music, it's the Beverly. Dinner is always great at Diego's. If I want a more relaxing evening sipping wine and checking out new art, it's our friends at ArtBar Gallery. What we love most is hanging out as a family with our daughter at Forsyth park and the Kingston Point.
When you're not in Kingston, what's your idea of a wonderful city to visit, and why?
It's hard to pick because there so many amazing towns and cities to visit within a short day drive. If I had to pick something out of this region my choice would be Tucson, AZ. It's a beautiful dry cilimate, especially in the dead of winter, and it's so close to Sedona and the Grand Canyon. I go to the Tucson gem shows in the winter to hand select my gemstones, and eat some amazing Mexican food. We look forward to the trip all year.
Tell us something that we never would have guessed about you.
I was a bit of a wild card in my past. For example, I spent a long summer hitchhiking my way through Eastern Europe. A bus was an easier route to my end destinations, but I wanted to experience each culture at true face value with friends and graduate students from Poland. Side note: it is more acceptable there and not once did I feel in danger. We went through winding back roads, listened to some of the most eclectic tastes in music, ate some of the best (and less than best) meals from each city. Many weeks in hostels and in family members' flats, all while popping in for a week or two to take a studio workshop. I've always wanted a place to live and pour my wild energy into creating custom jewelry, and Kingston has felt like home since the day we moved here.
https://kingstonhappenings.org/wp-content/uploads/2018/08/DSC_6818_edited-1-1.jpg
1080
1920
Kingston Happenings
https://blastserve.com/khtestbed/wp-content/uploads/2023/07/KH-Transparent-Logo-e1688304541199.png
Kingston Happenings
2018-08-30 09:42:55
2020-02-25 12:00:08
Doers and Dreamers: Morgan Mikula