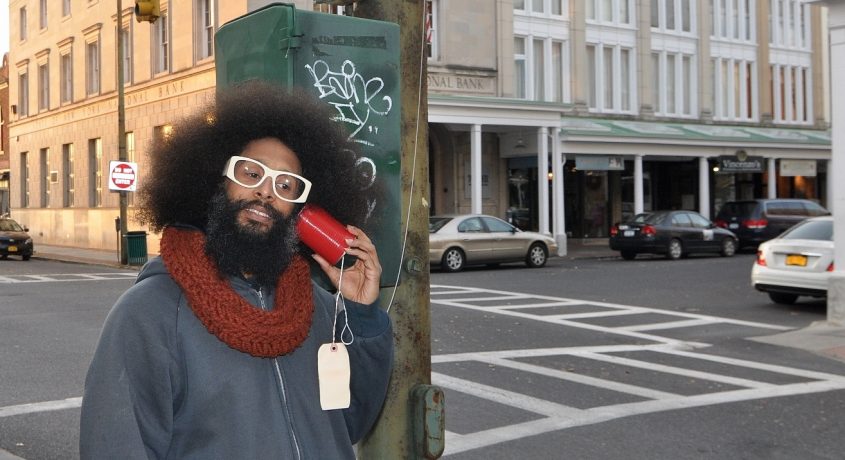 Doers and Dreamers – Micah Blumenthal
When I meet people that have moved to this area within the last few years, they all seem to have the same perspective of our little city on the Hudson. Almost unanimously, they will comment on what a great sense of community there is, and how open and accepting it seems to them. Say 'Hello' to this week's free-spirited Doer and Dreamer, Micah Blumenthal, who has found that to be true as well and is fully engaged in contributing to it.
Your name: Micah Blumenthal
Business or organization: CIXdesigns
Occupation: Primarily web & graphic design but I do some other stuff too – teach yoga at Mudita Yoga, race car driver, Freebird Farm (Farmer's Market), catapult engineer, CCE, O+, bouncy ball tester.
What is your approach to your business or occupation that makes you unique?
I don't know how unique it is, but my approach is at high speeds with lots of calculations to adjust for things such as terminal velocity, heat when entering the atmosphere, proper trajectories and so forth. It involves countdowns, propulsion, and gravity. Its a real nervous making endeavor filled with anticipation and endless monitoring, paying attention to every detail, but based in a passion to push the limits and discover something new about myself and the world.
Where are you from originally?
From some point of oneness referred to by some as a singularity. From space dust, single cell organisms, from fish, from apes but more recently Mt. Vernon NY.
What brought you to the Kingston area and keeps you in this area?
A car, a friend, which was 20 years ago and was actually New Paltz. I lived in Kingston a couple of times briefly, and always kept visiting a lot. Had a chance to start a business with a friend and it just seemed right to finally move up here to stay. What keeps me here – gravity. There is a tendency to float in space without it, but also community. We have a pretty great thing going on in Kingston NY, and its because there are so many wonderful people doing wonderful things to make their community better. I'm happy to be a part of that and thrilled to raise my kids in it.
What is your favorite hangout in this area and why?
I don't hangout a lot and there are a lot of great places, but I'm at The Anchor often enough. I don't really do candy so much, but The Kingston Candy Bar is kinda my speed. BSP too. Thursday night on a bench in uptown Kingston is pretty great. Really though, you could go into any number of places here in Kingston and feel the sense of community.
When you're not in Kingston, what's your idea of a wonderful city to visit, and why?
I really like anywhere. Never met a city I didn't like and that includes the cities that weren't so friendly to me. I most recently was in Petaluma CA, for O+ and it was great, though my reasoning is because its got some similarity to Kingston – great people, great sense of community, not to mention O+. I don't need much when visiting anywhere, as everywhere has something for me.
Tell us something that we never would have guessed about you.
I have spent over 3 months, 1 week, 4 days, 21 hours and 21 minutes of my life watching anime and feel strongly that friends don't let friends watch dubbed anime.
https://kingstonhappenings.org/wp-content/uploads/ngg_featured/DSC_0481-1600x899-1.jpg
739
1315
Kingston Happenings
https://blastserve.com/khtestbed/wp-content/uploads/2023/07/KH-Transparent-Logo-e1688304541199.png
Kingston Happenings
2014-11-24 12:31:19
2017-03-07 11:50:22
Doers and Dreamers – Micah Blumenthal