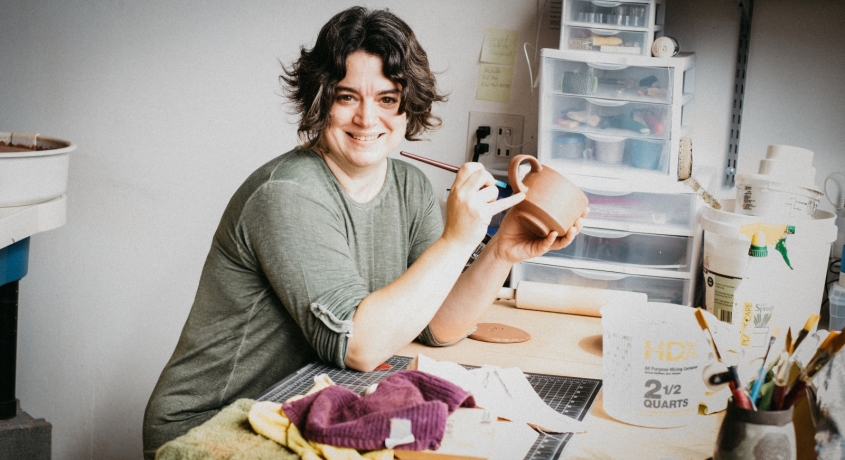 Doers and Dreamers – Lex Feldheim
On the third floor of Kingston's Shirt Factory, is Lex Feldheim's happy place. Light-drenched even on a cloudy day, Kingston Ceramics Studio provides a welcoming environment with an abundance of creative energy that is palpable upon entering. A former school teacher, Lex Feldheim made her stress-relief hobby into her full-time career and transitioned to a different kind of teaching. Budget friendly and flexible, her Kingston Ceramics Studio was crafted to be an accessible-to-all ceramics studio offering accommodating classes, open studio time, and memberships. To learn more about Lex and Kingston Ceramics Studio, read below-
Your name: Lex Feldheim
Business or organization: Kingston Ceramics Studio  77 Cornell St. (Shirt Factory), Kingston, NY
Occupation: Ceramic artist / community studio owner / instructor
What is your approach to your business or occupation that makes you unique?
What makes Kingston Ceramics Studio unique from a business perspective is that students can take classes on a very flexible schedule at a very affordable price. We sell class passes which allow students to join any class on our schedule instead of taking a series of classes on the same day every week with a set start and end date. This allows our students to miss a class without losing it or needing to make it up, to try different instructors and classes out, and to take more than one class a week. Our classes cost less than most studios because we don't include open studio time, which is appealing to people who don't have the time to use it. For those who can use it, we offer it by the week or the month so that they don't have to pay for it during times they won't be there. Our approach is to make our offerings as customer friendly as possible so that the greatest number of people who are interested in ceramics can fit it into their life and their budget.
On a personal level, the studio community is like a second family to me. This is my happy place and I think people feel that when they are here, and it becomes their happy place too. The synergy between all the creative people having a good time making work here together makes the studio really special.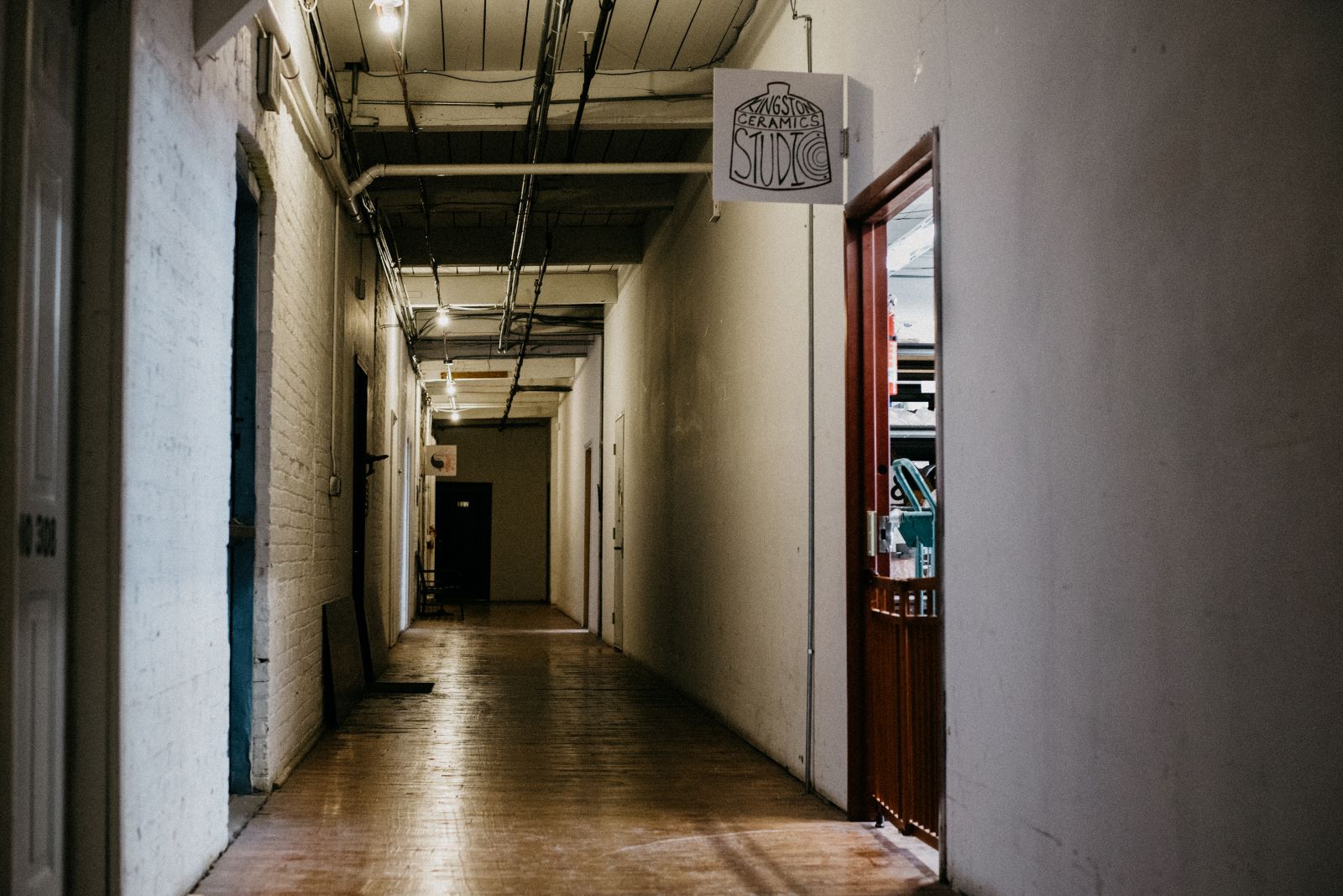 What brought you to the Kingston area and keeps you in this area?
My husband and I originally moved to New Paltz from Brooklyn because he got a job based in Poughkeepsie. We moved to Kingston after a few years because we found an apartment that reminded me of Brooklyn, and uptown Kingston felt more like home to me.
What is your favorite hangout in this area and why?
I love Rough Draft and Kingston Point. Rough Draft is great because I like the drinks and the atmosphere. You can go there to work or hang out. Everyone is friendly, and there are interesting books everywhere. I like Kingston Point because the river is beautiful and relaxing.
When you're not in Kingston, what's your idea of a wonderful city to visit, and why?
I really don't travel a lot, even though I like the idea of traveling, and often look at the lives of people who travel a lot as more interesting than mine. Almost every place seems interesting enough to visit for at least a little while! But I really like home, and my routine, and even when I go away, I don't go for long because I want to be here.
Tell us something that we never would have guessed about you.
I used to be a special education teacher, and started ceramics on the weekends as a way to relax from the stresses of that job. I never imagined that I would be making and teaching ceramics for a living.
---
Photography: Veronica Fassbender, verofass
https://kingstonhappenings.org/wp-content/uploads/2019/10/Kingston-Ceramics-Studio-30.jpg
900
1600
anonymous
https://blastserve.com/khtestbed/wp-content/uploads/2023/07/KH-Transparent-Logo-e1688304541199.png
anonymous
2019-10-17 09:55:12
2020-02-25 12:00:06
Doers and Dreamers – Lex Feldheim