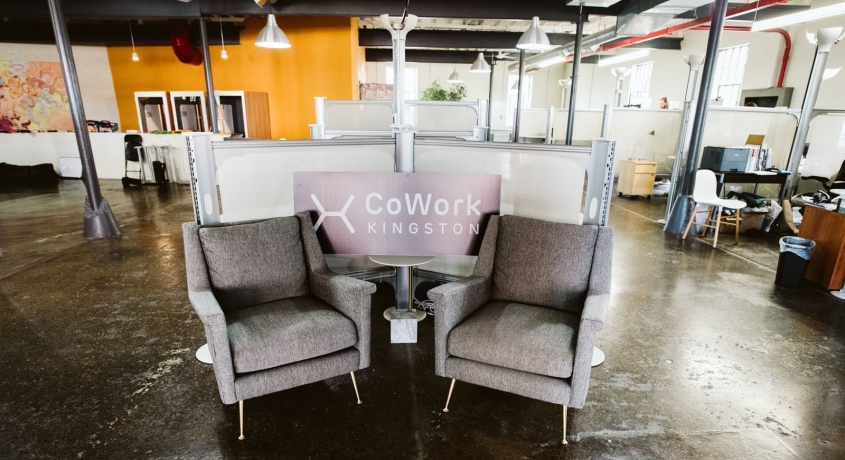 CoWork Kingston: A Local Space Sharing Solution for Creatives, Entrepreneurs, and Small Businesses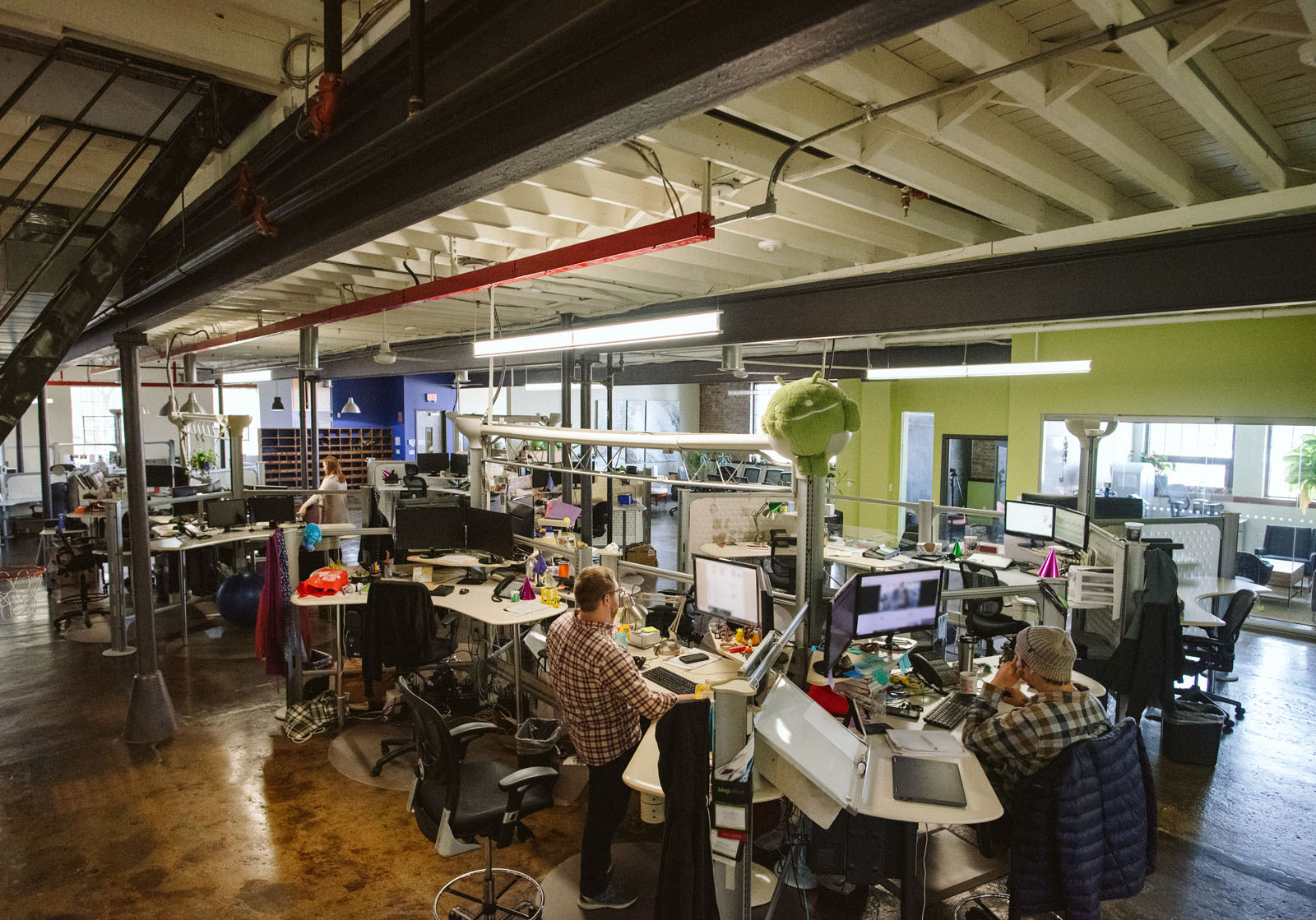 By Contributing writer: Veronica Fassbender
Whether you work from home and would prefer to talk to someone other than your pets all day, or you're a small business with employees you can count on two hands looking for a creative space, or a company that might be transitioning spaces, CoWork Kingston might just be the location solution you have been searching for. Serenely situated above the Senate Garage Event Space, this 1921 structure once a car-garage and manufacturing space, is adjacent to the Senate House Historic Site and within a few feet of phenomenal eateries in the Stockade District, CoWork Kingston has made working remotely not feel so isolating, and has made small business operations less daunting.
Offering single desks for the one-person show, or accommodating teams of up to 10, CoWork Kingston provides the benefits of working in a structured office setting, without all the stuff you do not want. You receive the expected amenities like electrical outlets, bathroom access, and WiFi, along with the exciting amenities such as desk space in a spacious and airy urban-industrial environment, conference rooms, large conference tables, secure and private sound-proof phone booths, projectors, and access to a large shared kitchen and lounge area. Nerf guns, a Foosball table, and a tank of tropical fish are additional perks to be enjoyed.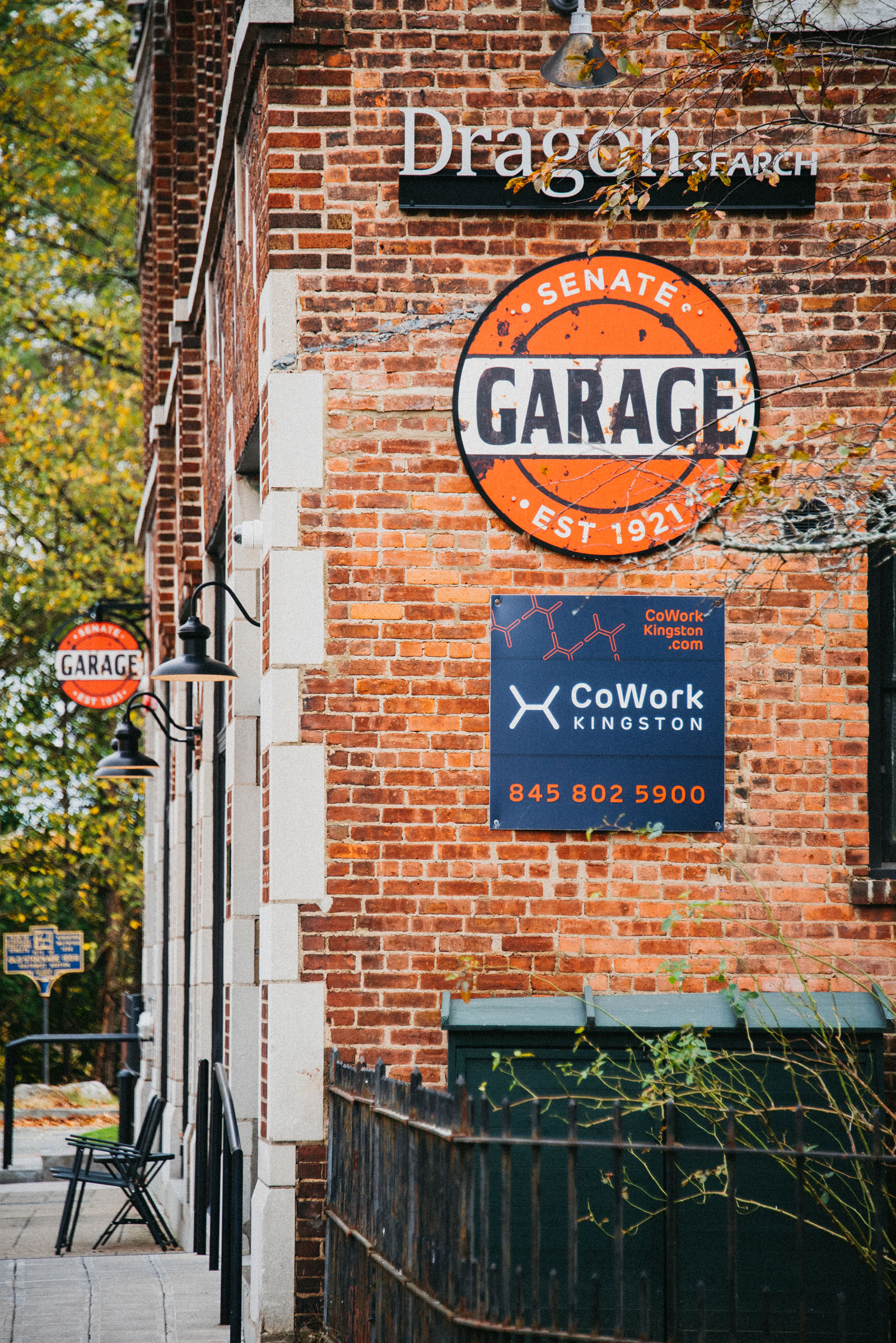 Currently, CoWork's largest inhabitant with 15 desks out of the available 40 is Dragon360, a full service marketing agency offering digital marketing and consulting services in Website Development, Paid Advertising, SEO, and more. Additional tenants include writers, web developers, content creators, coders, animators, videographers, etc. The open floor plan setting and communal areas of CoWork Kingston allow you to easily network and collaborate with like-minded individuals. You can also choose to do-your-own-thing and create a private zen space of your own, an aspect you might miss when working from a coffee shop. Additionally, it is challenging to make business calls while an espresso machine is running, or the alternative busy street corner. At CoWork Kingston, you do not have to feel obligated to over-caffeinate yourself in order to have a suitable workspace.
If you find yourself needing a break, you are in the heart of the Stockade District with stunning views of the Senate House Historic Site. CoWorkers can utilize the Senate House gardens for lunch breaks, brain breaks, or strolls with your pup (yes, CoWork Kingston is well-behaved-dog dog-friendly). In case you do need to caffeinate yourself, numerous coffee shops are within a 5 minute walking distance. CoWork Kingston's close proximity to the Trailways Bus Station is an unbeatable 7-minute walk. Additionally, commuters are not far from the Rhinecliff Bridge which is minutes away from Amtrak and Metro North stations. For drivers, there is abundant street and public parking lot parking access.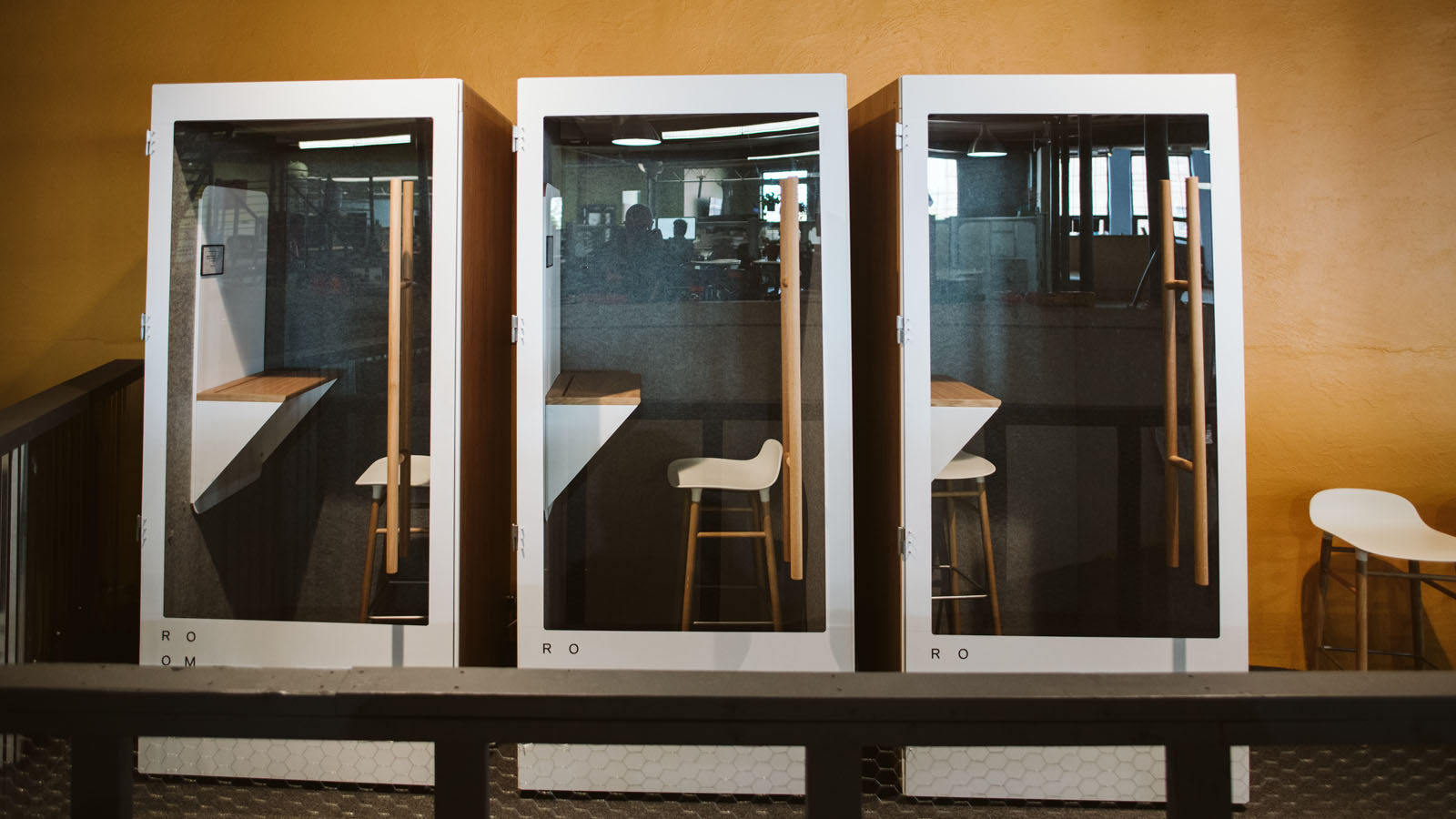 For when you are done with your workday, a vibrant nightlife filled with eclectic bars and restaurants awaits you. Kingston is becoming an art destination with a myriad of art galleries, and do not forget the city's extensive First Saturday art openings and receptions. Additionally, there are plenty of musical acts and performances to enjoy at venues such as BSP, UPAC, the Beverly, and Tubby's, just to name a few. On your days off, you can enjoy Kingston's picturesque nearness to the Catskill and Shawangunk Mountains that allows you to enjoy green spaces and give you chances to hike, bike, and fish. The Hudson Valley is becoming a hub for craft beverages, and just in Kingston alone you can enjoy three local breweries. If you are yearning for adventure, you are less than a half an hour from additional breweries, wineries, and distilleries. CoWork is just minutes away from Kingston's Rondout district, where you can find waterfront dining and shopping, and even boat out to the Rondout Lighthouse on the Hudson River.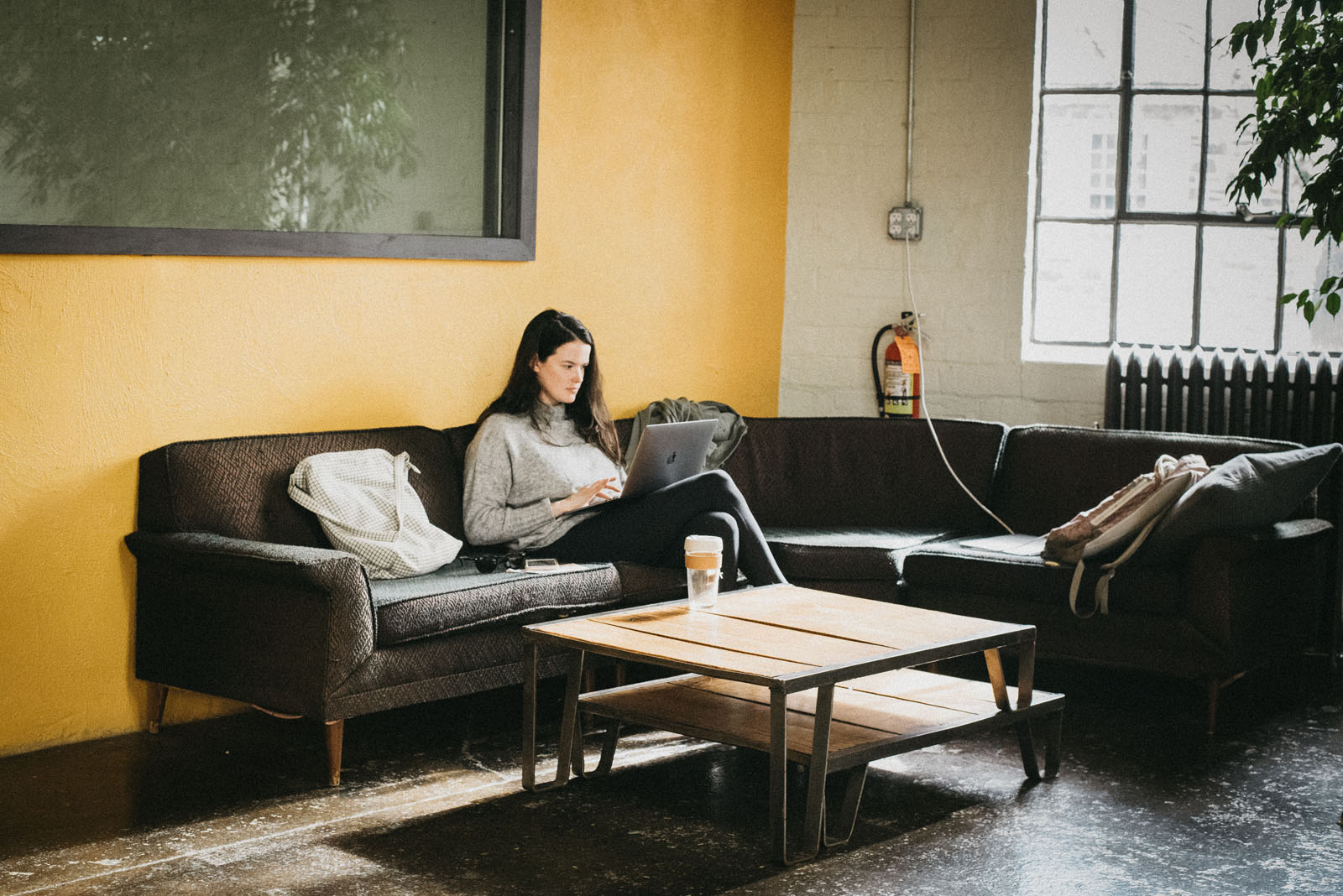 If you are interested in coworking spaces, CoWork Kingston's Open House is a great way to acclimate yourself with this new way of operating. The first Wednesday of every month, CoWork Kingston will be opening its doors for anyone who is curious to start coworking. Drop in day-of, and enjoy their co-work space, amenities, and network with other professionals. Beginning Wednesday November 6th. 9AM-5PM. CoWork Kingston is conveniently located at 8 North Front Street, directly above the Senate Garage event space. For more information, visit: coworkkingston.com. CoWork Kingston is a phenomenal addition to Ulster County, and can be the catalyst to your next great collaboration or just a great place to escape to. 
---
The Space
https://kingstonhappenings.org/wp-content/uploads/2019/11/CoWork-Kingston-11-1.jpg
900
1600
Kingston Happenings
https://blastserve.com/khtestbed/wp-content/uploads/2023/07/KH-Transparent-Logo-e1688304541199.png
Kingston Happenings
2019-11-06 15:44:03
2020-11-05 09:56:14
CoWork Kingston: A Local Space Sharing Solution for Creatives, Entrepreneurs, and Small Businesses