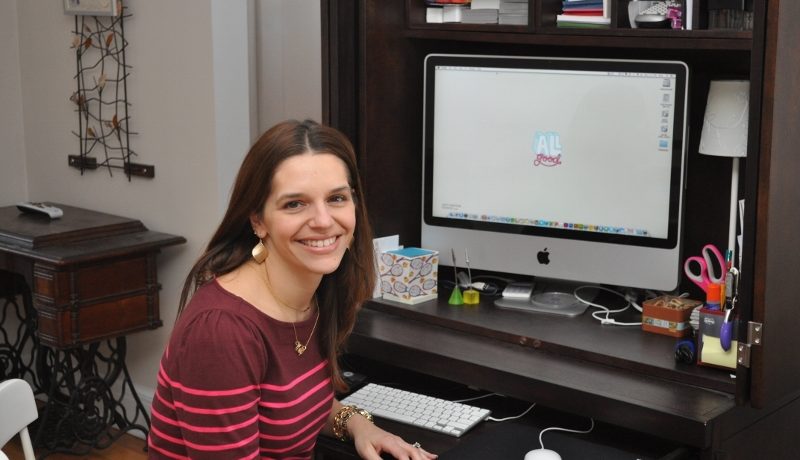 Doers and Dreamers – Katy Dwyer
Your name: Katy Dwyer
Business or organization: Katy DwyerDesign
Occupation: Graphic Design
What is your approach to your business or occupation that makes you unique?
My goal is to help my clients succeed, and branding and marketing is a big part of that. I don't go into projects simply thinking: "how can I design a cool logo or a nice-looking brochure?" It's always about the big picture. I also recognize that, while I've worked with big names like BMW and ADP in the past, small businesses and start-ups don't have the means or budget like large corporations. So I aim to find ways for my clients to get the most bang for their buck, as well as provide useful tips on how to do their own marketing when the budget just isn't there. I regularly post useful marketing links and articles on my Facebook page and website so that anyone can benefit from both my 15 years of experience, and the great resources that are available to them, in many cases, for free!
Where are you from originally?
I was born in Boston, but I grew up mostly in Randolph, NJ, located about 45 minutes west of NYC.
What brought you to the Kingston area and keeps you in this area?
My husband, John Dwyer Jr, was born and raised here. He brought me here. How do I pick what keeps me here? The beauty of the Catskills, the history of both Uptown and Downtown Kingston, the energy and excitement you feel from all the amazing events going on year round in both Kingston and the surrounding areas-the St Patrick's Day Parade, Hooley on the Hudson, Hudson Valley Wine & Food Fest, the Cupcake festival, the Kingston Farmer's Market, just to name a few.
What is your favorite hangout in this area and why?
Other than our living room, with a glass of wine once the kids are successfully asleep? When my husband and I do get out on our own, we love trying new (old!) drinks at Stockade Tavern. Between May and November, you will also likely find me with my kids at the Kingston Farmer's Market on Saturday mornings, where we make a beeline to Wright's Farm for our weekly cider donuts.
When you're not in Kingston, what's your idea of a wonderful city to visit, and why?
Bethlehem, PA. It's not exotic or anything! But it's very much like Kingston, in that it has the history, a walkable main street area, great shops and restaurants, a brew pub, and the Celtic Classic takes place there, which my husband and I try to go to every year!
Tell us something that we never would have guessed about you.
My musical education went like this: I learned how to play the piano, then the flute, then the clarinet, then the trombone, then I went back to the piano, and finally I took voice lessons. I don't play any of those instruments well, but I do wish I had concentrated more on the piano and singing. I guess I just really wanted to be involved in music as a hobby, but I never could decide how I wanted to be involved! But, at the age of 15, I made the decision that I wanted art to be my profession, and I never strayed.
https://kingstonhappenings.org/wp-content/uploads/ngg_featured/2014-02-10-15-22-35-0020.jpg
531
800
Kingston Happenings
https://blastserve.com/khtestbed/wp-content/uploads/2023/07/KH-Transparent-Logo-e1688304541199.png
Kingston Happenings
2014-02-13 10:41:02
2017-03-07 11:49:37
Doers and Dreamers – Katy Dwyer