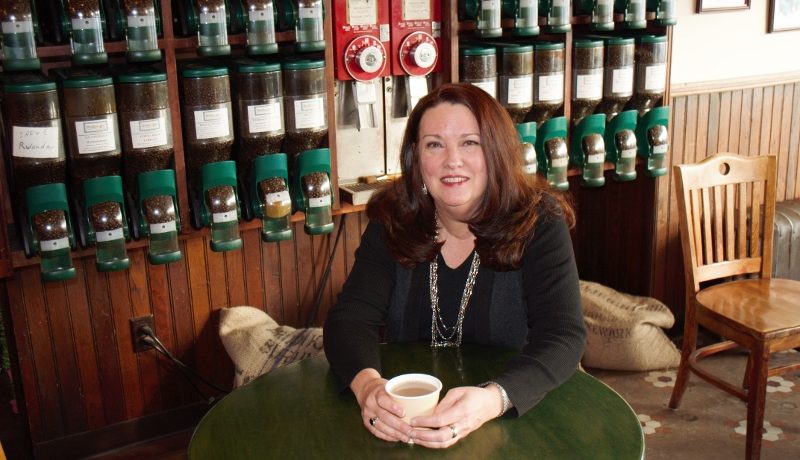 Doers and Dreamer – Debra Bresnan
Your name:  Debra Bresnan
Business or organization:  ProFiles: All The Write Stuff
www.debrabresnan.com
Occupation:  Writer, editor and communications consultant
What is your approach to your business or occupation that makes you unique?
I've been in love with words since childhood. Even before I started my business in 1995 – with one small client and a big leap of faith – I wrote for pleasure and for employers. I've written direct mail campaigns, feature articles, web content, grants and more for global corporations, non-profits, start-ups and well, you name it….
Writing for others is a bit like learning a new language because each project offers the (fun, to me) challenge of getting the nuances just right. People tell me I ask good questions. I'm an attentive listener, a strong researcher and I focus on delivering satisfaction. I help people to clarify their intention and to shine a clear light on their offerings.
When writing a first draft, the idea is to get a conversation flowing. My job is to refine the unpolished gems that surface.
Where are you from originally?
I was raised in the Rust Belt of western Pennsylvania and moved to the Hudson Valley 25 years ago. Whenever I return to Kingston after being away, the first sight of the blue-tinged Catskills on the skyline always makes me smile. I'm home.
What brought you to the Kingston area and keeps you in this area?
I gravitated here from Woodstock/Glenford a couple of years ago, and feel like I've moved to a whole new place. There's always something interesting to do in Kingston, and I have a lot of friends in the area. The Rondout satisfies my need to be near the water, and I've been pleasantly surprised by how much I like living in a small city.
What is your favorite hangout in this area and why?
I could never pick just one! I'm a big fan of live music at The Stockade (jazz jams on Thursday nights) and The Bearsville Theater (anytime); Keegan's and The Anchor are also great places to hear music. On First Saturdays, I like to walk from gallery to gallery to see the new shows. I'm a member of both Re>Think Local and Kingston Digital Corridor, and we meet in new places each month. Favorite restaurants include Ship to Shore, Armadillo, Mole Mole and Duo, but I also really like to cook at home. In warmer weather, you'll find me in my garden.
My dog and I love the Kingston Point Dog Park. And, when we're out walking, I've taught her to 'stay' so I can capture whatever 'small wonders' I see for my photo blog.
When you're not in Kingston, what's your idea of a wonderful city to visit, and why?
NYC always inspires me with its concentrated energy and creativity….I love people watching, the cultural activities and the food. Water is a huge attraction for me, and Charleston, New Orleans, Leucadia, CA, and Aberystwyth, Wales, all stole my heart for that reason.
Tell us something that we never would have guessed about you.
I took a four-month camping trip across the United States with a geologist and, thanks to his skills in reading topographic maps, we backpacked into some fantastic less-traveled areas. I spent two months in Wales and other parts of Europe, mostly solo, on a traveling fellowship for a research project on domestic violence. For the past few years, I've focused my energies on my business but I'm ready for another adventure. I just renewed my passport!
https://kingstonhappenings.org/wp-content/uploads/ngg_featured/DSC_0170-800x531.jpg
531
800
Kingston Happenings
https://blastserve.com/khtestbed/wp-content/uploads/2023/07/KH-Transparent-Logo-e1688304541199.png
Kingston Happenings
2014-02-19 08:36:01
2017-03-07 11:49:37
Doers and Dreamer – Debra Bresnan