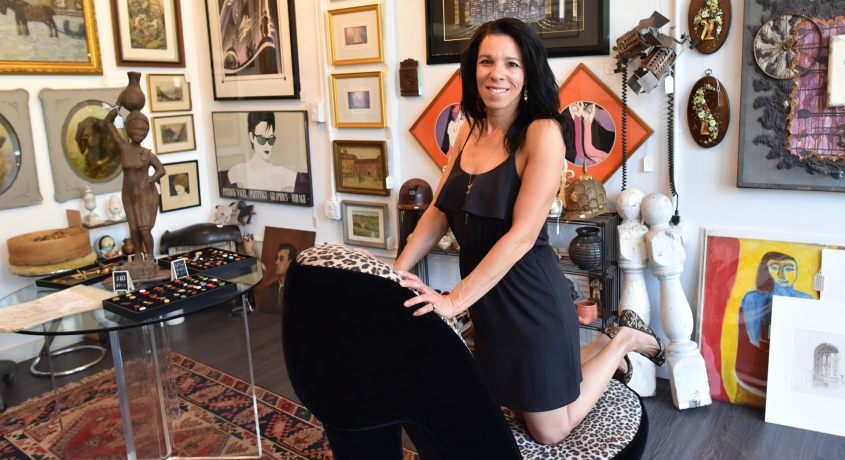 Doers and Dreamers – Dr. Nicole McDonald
It's fascinating how a business can reflect the personality and experiences of its owner.  Eclectic, well-traveled, enduring, fashionable, a bit whimsical, and eventually finding their way back home are characteristics of both the merchandise and the owner of this new establishment on Kingston's Rondout waterfront.  Stopping in to browse at this week's Doer and Dreamer's gallery while on a leisurely stroll among many of the other eclectic shops in that historic district could be very enlightening on many levels.
Name: Dr. Nicole McDonald
Business: Gallery 21
Occupation: Art Dealer
What is your approach to your business or occupation that makes you unique: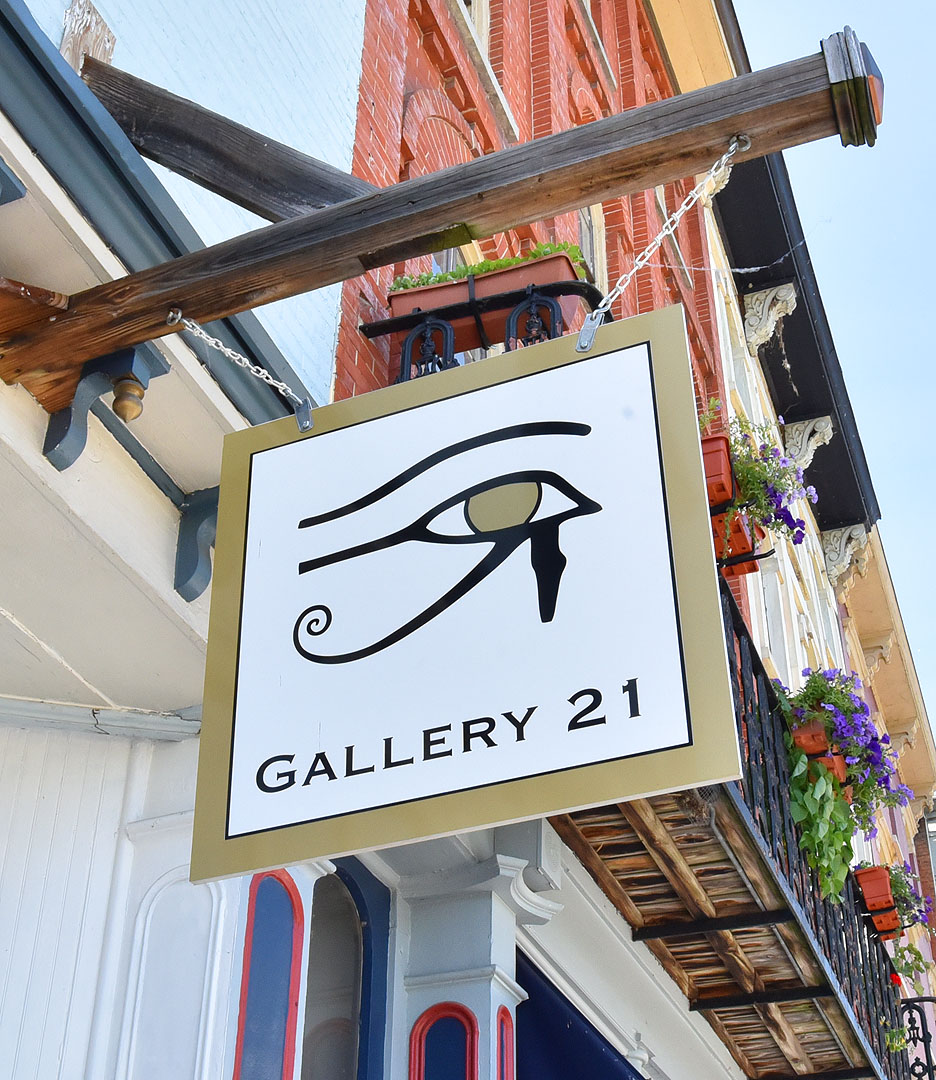 Gallery 21 provides an eclectic mix of art, mid-century modern furniture, oddities, and collectibles. My goal is to provide a fun atmosphere that encourages people to explore and connect with a piece of art or history that sparks something inside of them. Whether its nostalgia, peace, beauty, or affinity, art speaks to everyone in one way or another.
Where are you from originally: Born and raised in Kingston, NY
What brought you to the Kingston area and keeps you in this area?
Wanderlust caused me leave Kingston many times in pursuit of "something more". I realized through my travels that Kingston was truly special. The ongoing influx of diverse transplants over the past 5 years is a great sign that Kingston is a thriving cultural scene that beckons artists, musicians, new cafes, and amazing new cuisine. It is historically and architecturally rich with a wide variety of never ending events. Close to the city, mountains, and lakes, Kingston has it all.
What is your favorite hangout and why?:
Let's see…there are so many places that provide both great food and atmosphere! Mother Earth's, Boitson's, Kovo, Stockade, Le Canard, Duo's, Rough Draft, Pakt, Armadillo, Santa Fe, Ship to Shore, Outdated, and I can go on and on!
When you're not in Kingston, what's your idea of a wonderful city to visit and why?:
Ronda, Spain was one of the most incredible cities I have ever visited. This small quaint town in southern Spain has narrow cobble stone streets, Tapas bars, and rolling hills of Olive trees. Closer to home, there is such deep history throughout the Hudson Valley that most adjoining towns offer their own unique vibe. Whether its walking the green in Woodstock, strolling the pathway to the lighthouse in Saugerties, hiking near Mohonk and finishing the day at Bacchus in New Paltz, exploring Olana and Warren street in Hudson, or finding one of many cold spillways to swim in during the summer. It's hard to pick one since all of these towns have their own wonderful hotspots unique to themselves.
Tell us something that we would never have guessed about you:
Although my first major in school was art, I began my professional career as a Chiropractor. Helping people heal naturally without the use of drugs and surgery is rewarding; however, 6 years into practicing, an unforeseen event steered me to take a job sitting down. I remember telling my eye Dr. that I would love to move to Spain and practice. She quickly shut that notion down and informed me that without eye surgery, my left eye would wander. Although corporate America awarded me a lot of opportunities, after a successful corneal transplant and 10 years of sitting, I knew I had to find my way back to art. As a tribute to my history, I chose the Eye of Horus as my Gallery logo. In Egyptian mythology, the left eye of Horus is personified in the goddess of Wadjat which means the "green one". Horus had his left eye gouged out in a fight for the throne. It was later restored magically and since used to symbolize sacrifice, healing, restoration, and protection.
https://kingstonhappenings.org/wp-content/uploads/2018/06/DSC_5420_edited-1.jpg
1080
1920
Kingston Happenings
https://blastserve.com/khtestbed/wp-content/uploads/2023/07/KH-Transparent-Logo-e1688304541199.png
Kingston Happenings
2018-06-13 15:47:49
2020-02-25 12:00:08
Doers and Dreamers – Dr. Nicole McDonald