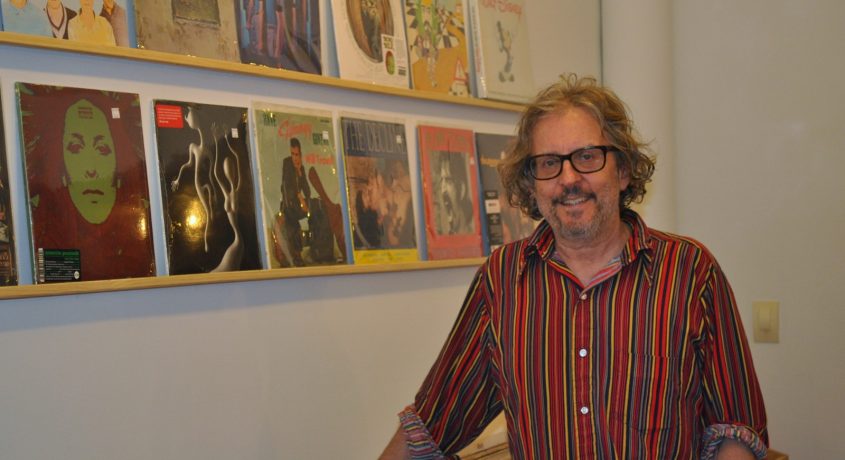 Doers and Dreamers – Doug Wygal
It's funny how sometimes old becomes new again and how the fast-paced world in big corporations in big cities doesn't appear to be all that glamorous anymore. This week we are featuring a new local businessman from the corporate world of NYC that is setting up shop to sell an old product to new and old aficionados. Say "Hello" to this week's Doer and Dreamer", Doug Wygal.
---
Your name: Doug Wygal
Business or organization: Rocket Number Nine, 50 N. Front Street Kingston, NY
Occupation: Music store owner
What is your approach to your business or occupation that makes you unique?
I try to give my customers what they want, treat them fairly and the rest will take care of itself. Rocket Number Nine is the culmination of my decades spent in the music business as a musician and employee at record companies and record stores. I have plans to diversify the store with other music related merchandise and even present live music. I feel that my whole professional life has been leading me to this opportunity.
Where are you from originally?
I was born in Southern California but spent my formative years in Ohio. I have lived in New York City for 35 years so I'm very attached to it.
What brought you to the Kingston area and keeps you in this area?
I became the tenant/caretaker of a house my father purchased in Rosendale. Spending weekends upstate I discovered Kingston and its eclectic mix of art, music and nightlife. From what I can see, the best is yet to come and I plan to be here for it .
What is your favorite hangout in this area and why?
BSP is putting on some incredible shows. It's a great place to see live music. Boitson's for the food and the outdoor dining. On any given day I could give 10 other favorites!
When you're not in Kingston, what's your idea of a wonderful city to visit, and why?
I lived in Seattle briefly and enjoy going back to visit. I toured Spain with a band and just loved Barcelona. I also enjoy visiting my wife's hometown of Honolulu. Again, I can't just list one!
Tell us something that we never would have guessed about you.
I was once a Vice President at a major music company. (I don't miss it at all!)
https://kingstonhappenings.org/wp-content/uploads/ngg_featured/DSC_0243-1600x901.jpg
901
1600
Kingston Happenings
https://blastserve.com/khtestbed/wp-content/uploads/2023/07/KH-Transparent-Logo-e1688304541199.png
Kingston Happenings
2014-07-24 07:56:02
2017-03-07 11:49:32
Doers and Dreamers – Doug Wygal