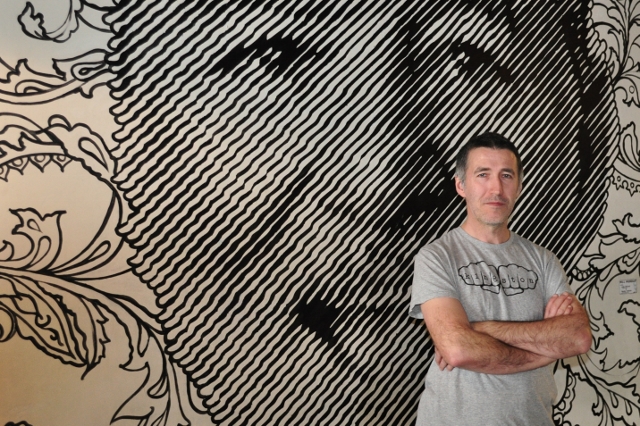 Doers and Dreamers – Andy Milford
Your name: Andy Milford
Business or orgizationan: Self Employed
Occupation: Artist / Photographer / Web Designer
What is your approach to your business or occupation that makes you unique?
My 24/7 approach to my work. I am always carrying a camera and always looking for the shot.
Where are you from originally?
A small village called Sawtry, just outside of Cambridge in England.
What brought you to the Kingston area and keeps you in this area?
A job offer at the Omega Institute near Rhinebeck introduced me to the area in 1997. I am held in place by the friends and connections I have made, the intense natural beauty of the Hudson Valley whatever the season, the vibrant arts scene and the rich industrial and cultural history of the area. It is this very history that has fostered the Abandoned Hudson Valley project I am involved with, which attempts to document the architectural echos of the areas past. [http://abandonedhudsonvalley.com]
It is also where I met my wonderful wife!
What is your favorite hangout in this area?
Keegan Ales. Not only is it a fabulous environment for locally brewed beers and great music it's one of Kingston's best art venues. On which note I have a show there in April! (Opening reception Sat 5th)
When you're not in Kingston, what's your idea of a wonderful city to visit?
New York City. Every visit is a journey of wonder and discovery. The vibrance, the history, the architecture, the food, the people, the street art. It's a photographers dream.
Tell us something that we never would have guessed about you.
Member of the Alamo Heroes – European paintball champions 1989.
https://kingstonhappenings.org/wp-content/uploads/ngg_featured/DSC_0208-640x426.jpg
426
640
Kingston Happenings
https://blastserve.com/khtestbed/wp-content/uploads/2023/07/KH-Transparent-Logo-e1688304541199.png
Kingston Happenings
2014-02-26 10:30:01
2017-03-07 11:49:37
Doers and Dreamers – Andy Milford