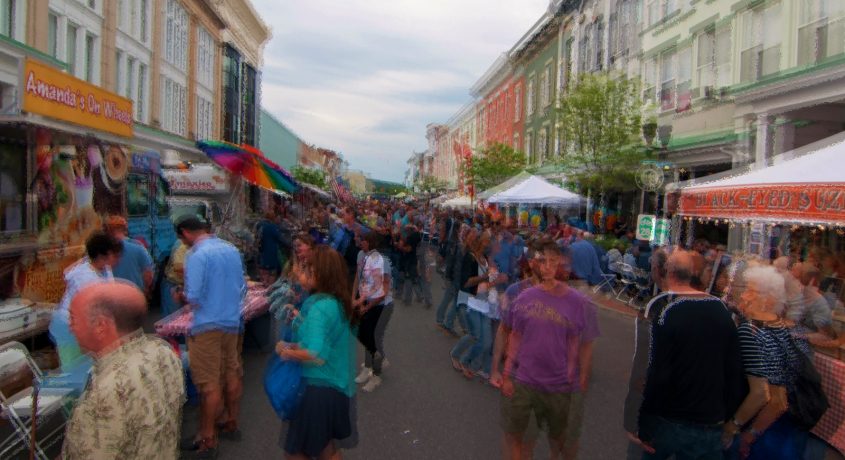 You'd better mow the lawn, do the laundry, get the shopping done, and visit grandma before THIS weekend because there are some major happenings here in Kingston that you won't want to miss. There are events from Friday to Sunday for kids and everyone else to enjoy and participate in, no matter what their interests are.
Here are just a few of the highlights:
The Lace Mill Block Party hosted by RUPCO kicks off the weekend on Friday to celebrate its grand opening with exhibits, food, music, and tours of it's residential and showroom complex.
Kingston City Parks and Recreation is holding its Family Night Out featuring a free BBQ, participation by many community organizations as well as local police agencies. After some activities for kids and adults, the movie "Field of Dreams" will be shown as part of the Movies in the Park program.
The Hudson River Maritime Museum and the Antique and Classic Boats Society: Hudson River Chapter will have some of finest boats in the East along its docks and on Sat. and Sun. for it's 31st Annual Antique and Classic Boat Show. On Sat. afternoon, they will parade in review down the Rondout Creek for everyone to see.
For classic car aficionados, the Fair St. Reformed Church's 3rd Annual Classic Car Show will be held along the cool, tree-lined streets of uptown on Sat. morning. Car owners love this setting and some of the best cars around are shown here.
The second block party of the weekend cranks up on Sat. when the 3rd Annual Chronogram Block Party begins with live music, food vendors, a beer and wine garden along with lots of other entertainment.
On Sunday, Kingston's own journey in to whackydom is showcased with the 20th Annual Kingston Artist Soap Box Derby rolls along with where 'kinetic sculptures' are on parade down lower Broadway to be judged on all sorts of criteria. It's always a fun time to see what comes rolling down the hill.
Here are links to all the details.
https://kingstonhappenings.org/wp-content/uploads/2015/08/DSC_0123-copy-1600x900.jpg
900
1600
Kingston Happenings
https://kingstonhappenings.org/wp-content/uploads/2013/10/Final-KH-Logo.png
Kingston Happenings
2015-08-10 19:28:10
2015-08-10 19:28:10
Ready for the Hottest Weekend of the Summer?