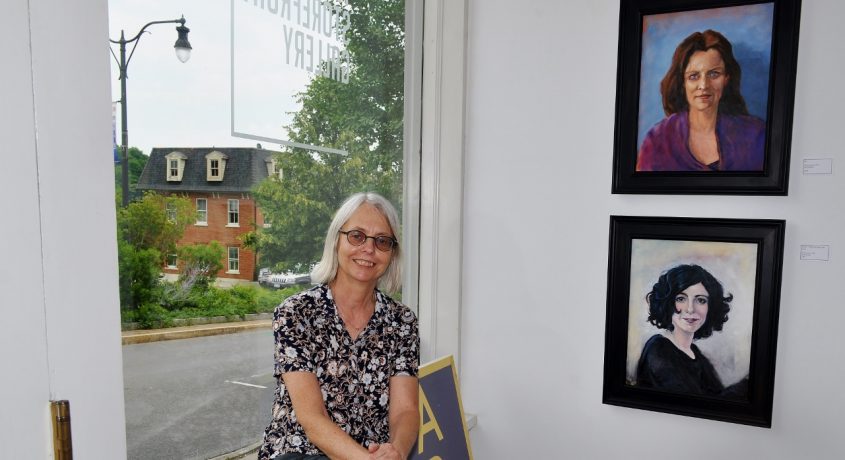 Doers and Dreamers – Nancy Donskoj
We have a very special Doer and Dreamer this week. For many years, she has worked tirelessly with various business and arts-related organizations in the city of Kingston and Hudson Valley promoting events, tourism, and anything else that is pro-Kingston. She actually drove the initial development of the original KingstonHappenings.Org website and was the creator of this Doer and Dreamer concept for the Kingston Happenings newsletter as part of those efforts. We all owe a debt of gratitude to this week's Doer and Dreamer for making things happen in Kingston N.Y. Say 'Hello' to this week's Doer and Dreamer, Nancy Donskoj.
Name: Nancy Donskoj
Business: Broadway Photo Booth Rentals (www.BroadwayPhotoBooth.com) out of The Storefront Gallery (TheStorefrontGallery.com) 93 Broadway
Occupation: Photographer
What is your approach to your business or occupation that makes you unique?
Being a fine art photographer and having done many weddings in the past has given me a leg up in the photo booth business. The quality of the image comes first. Photo booths have been around for a long time but what's unique about the new booths is that they are portable. We get to bring the booth and celebrate with our clients at their special events. The hosts and guests absolutely love it. What other business can you honestly say makes people happy because they are having so much fun!
Where are you from originally?
NYC-Born in Brooklyn, raised in Queens, lived in the Bronx, Manhattan and Staten Island.
What brought you to the Kingston area and keeps you in this area?
I went to SUNY New Paltz, moved away and tried a number of places to settle down but the beauty of the Hudson Valley drew me back. Came to Kingston to start my photography business and fell in love with the city, first with the Hudson River (lucky to have friends with boats!) then its emerging art scene. Its history, architecture, nature, people and neighborhoods make it a perfect place to call home.
What is your favorite hangout in this area and why?
Hard to choose just one! I've been known to frequent quite a few of the eating, drinking and music establishments in Kingston as well as all the great galleries. And since I love to explore and try new places, Kingston keeps on attracting many new interesting businesses which makes it that you never to have to leave town. There is always something to do here in Kingston.
When you're not in Kingston, what's your idea of a wonderful city to visit, and why?
Belfast for the emerging art scene and the friends I made there. Montreal for the great food and relaxed atmosphere. Both have great waterfront districts.
Tell us something that we never would have guessed about you.
I played second base for the Krumville Mountain Mommas softball team back in the day. Later on I almost started an artist only softball team here in Kingston, called the Artful Dodgers. Got as far as designing the baseball cards.
https://kingstonhappenings.org/wp-content/uploads/ngg_featured/DSC_0215-1280x720.jpg
720
1280
Kingston Happenings
https://blastserve.com/khtestbed/wp-content/uploads/2023/07/KH-Transparent-Logo-e1688304541199.png
Kingston Happenings
2014-07-10 08:16:03
2017-03-07 11:49:33
Doers and Dreamers – Nancy Donskoj