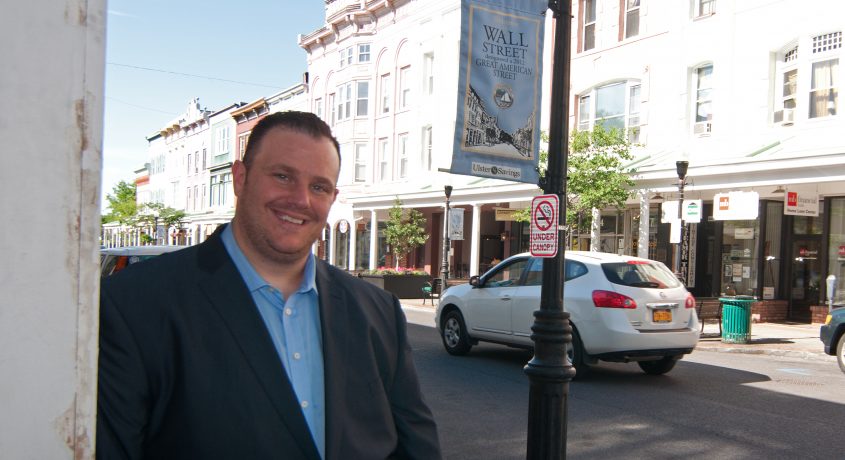 Doers and Dreamers – Michael Olivieri
Each week we feature people from the community that are opening a new business or doing something a little unique but it is especially rewarding to be able to highlight someone that is directly impacting the lives of people in the community, especially kids. Meet this week's Doer and Dreamer, Michael Olivieri, who is using his own experience in foster homes to help others in that same situation.
Your name: Michael Olivieri
Business or organization: Olivieri Development & Consulting (ODC)
Occupation: Development consultant and motivational speaker to foster children.
What is your approach to your business or occupation that makes you unique?
When it comes to life coaching & business consulting, there is no cookie cutter approach.  Every situation is different and I take the time to fully understand the issue(s) my clients are having and develop a plan to help them achieve the results they are looking for.
Regarding motivational speaking; it is about offering hope to the children in foster care.  The statistics regarding children in foster care are astronomically bad.  My mission is to give foster kids a positive role model they can relate too; someone who was able to endure, persevere, overcome and lead a successful life and career.
Where are you from originally?
I'm originally from The Bronx, lived in Yonkers, then Westchester before moving upstate around 9 years old.
What brought you to the Kingston area and keeps you in this area?
After returning home from foster care my family was residing near Kingston.  I've stayed close to Kingston because it is now where my home, place of employment and consulting business is located.
What is your favorite hangout in this area and why?
My favorite hangout would be any of the local beaches.  I find water calming, peaceful and enjoy the quite.
When you're not in Kingston, what's your idea of a wonderful city to visit, and why?
San Diego is a beautiful city.  The people are nice and welcoming, the weather is always perfect and there are so many things to do, one could never get bored!
-And-
I enjoy going home to the Bronx.  It has changed a lot since I lived there but I feel a connection to it and enjoy taking my family to Yankee games and walk my old neighborhood on Arthur Avenue.
Tell us something that we never would have guessed about you.
I am an adrenaline junkie, I have a long list of items on my "bucket list" that include lots of dangerous activities.
I was incredibly shy & quiet in high school.  I took a public speaking class in college and an amazing teacher (Mr. Joseph Happeny) helped me to pop me out of my shell.
https://kingstonhappenings.org/wp-content/uploads/2016/06/DSC_0006-copy.jpg
1642
2919
Kingston Happenings
https://blastserve.com/khtestbed/wp-content/uploads/2023/07/KH-Transparent-Logo-e1688304541199.png
Kingston Happenings
2016-06-14 12:49:26
2017-03-07 11:50:52
Doers and Dreamers – Michael Olivieri