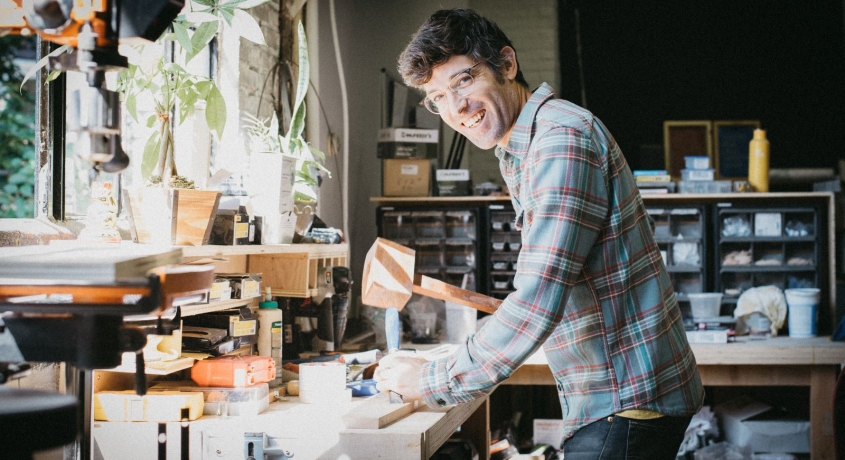 Doers and Dreamers – Ian von Miller
Tucked away in Midtown Kingston is a modest, yet impressive woodworking workshop. The maker behind the magic at this studio is furniture maker and woodworker, Ian von Miller. An 18-year veteran in the trade, von Miller has mastered his craft through his studies of art, furniture making, and wooden boat building, as well as having worked with high-end furniture and cabinetry shops all along the Eastern seaboard. Right from the beginning, von Miller has been wholly immersed in his craft. Ian incorporates beloved and classic styles of furniture with his own approach- marrying style, design and functionality. As the von Miller Workshop approaches woodwork in an environmentally-friendly manner, Ian strives to be ahead with the ever-evolving, sustainable techniques he implements. With one glance and one touch, it is evident how distinct a von Miller piece is. To learn more about Ian von Miller and to get a peek inside his workshop, read below-
Your name: Ian von Miller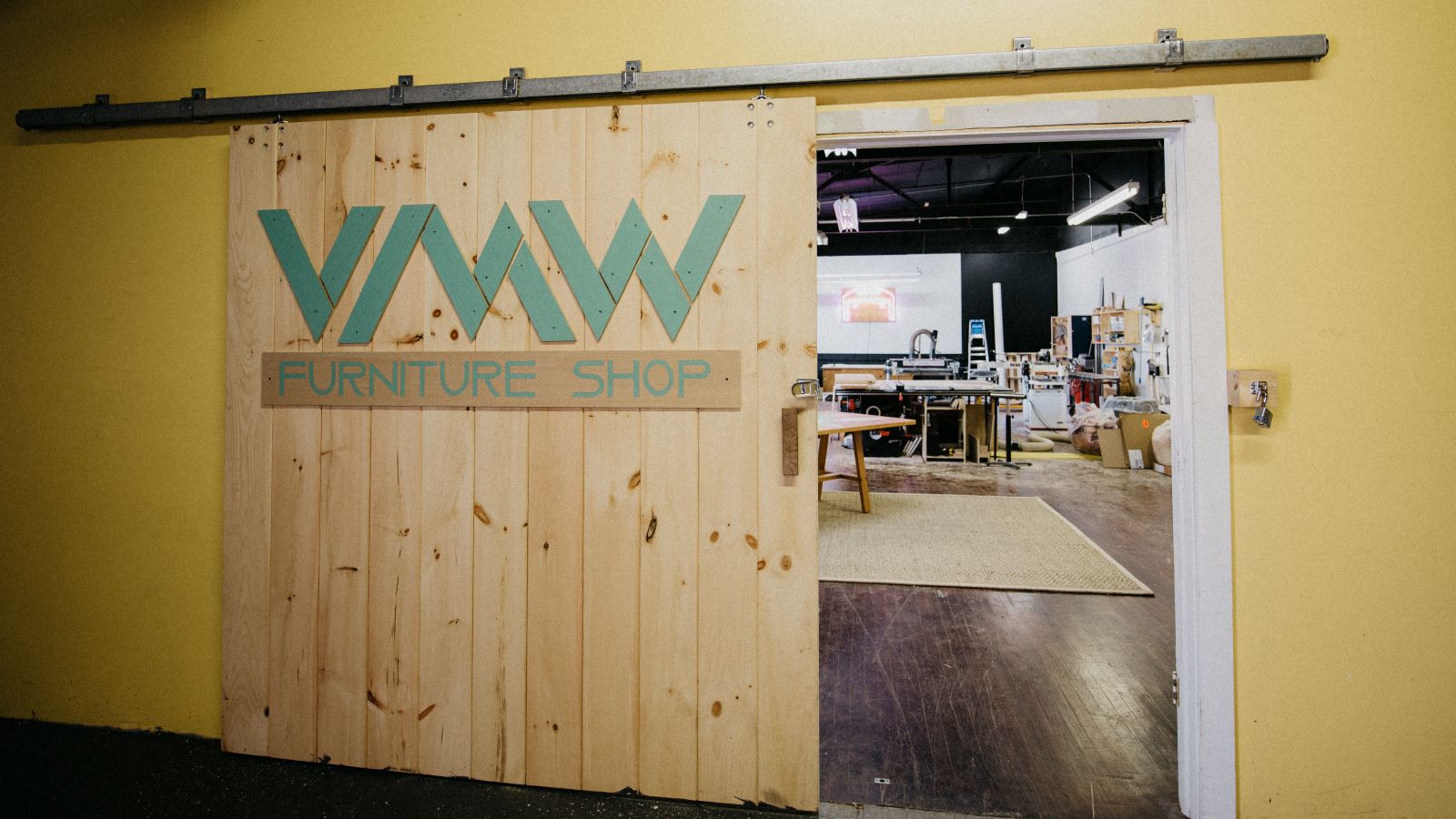 Business or organization: von Miller Workshop LLC
Occupation: I am a furniture maker. I design and build stand-alone and built-in pieces for any purpose.
What is your approach to your business or occupation that makes you unique?
My uniqueness comes from my varied experience. My first exposure to furniture making was through the art program at the University of New Hampshire. This was a great start because it instilled a knowledge base of traditional woodworking techniques with an artist's approach. I also decided to further my learning by attending the Landing School for traditional boat building. This gave me the knowledge to build any complex form.
I am a serious craftsman, but I love to make furniture that is artistic and colorful. I agonize over every detail in my work, so that the final product is well-made, thoughtful, and is a perfect balance of functionality and design. I love working with wood primarily. If responsibly harvested or reclaimed, it is an obvious renewable resource and is naturally beautiful.
Where are you from originally?
I was born near Hanover, New Hampshire and raised in Plymouth, NH.
What brought you to the Kingston area and keeps you in this area?
After many years of moving and working for many furniture shops and designers in NH, Philadelphia, PA, and almost a decade in NYC my wife and I discovered Kingston. We had spent a number of years looking for a community to raise a family and launch my business. I was seriously lacking community in Brooklyn and feeling increasingly stressed out. When we found Kingston, I knew it was the place for us for many reasons. We loved its beauty, history, and location, but, most of all, we found so many kind and like-minded people also looking to be apart of and to build community. That is what makes it feel like home. We feel very lucky to settle here.
What is your favorite hangout in this area and why?
Kingston has many great hangouts. I especially love Village Coffee and Goods (which I discovered through the Kingston Happenings!). Mark and Anthea have been so welcoming and supportive, not to mention they sell great coffee and goodies. I also love Rough Draft. I made many friends at their Thursday night quiz night. And we must go to the Kingston Bread Lab there on Saturdays because my daughter loves the bagels! Both businesses are great contributors to this community.
When you're not in Kingston, what's your idea of a wonderful city to visit, and why?
I love a city that is walkable or bikeable, has an interesting history and culture, and, most importantly, has great food. Food is the best part of travel. Being close, but not too close, to NYC is nice! It has it all. My wife and I love Portland, Maine for these reasons and we're glad we have friends there to visit. Also, Quebec City is not too far and totally underrated! It's like driving to Europe. It's North America's only walled city.
Tell us something that we never would have guessed about you.
I met my wife while we were both college radio DJs, but we didn't realize what we had until we met again 7 years later!
I also once spent 6 months traveling in Southeast Asia, going to Thailand, Laos, Cambodia, and Vietnam. I have literally taken a slow boat down the Mekong!
---
Photography: verofass
https://kingstonhappenings.org/wp-content/uploads/2019/09/IVM-1.jpg
900
1600
Kingston Happenings
https://blastserve.com/khtestbed/wp-content/uploads/2023/07/KH-Transparent-Logo-e1688304541199.png
Kingston Happenings
2019-09-25 22:08:10
2020-09-07 21:00:07
Doers and Dreamers – Ian von Miller