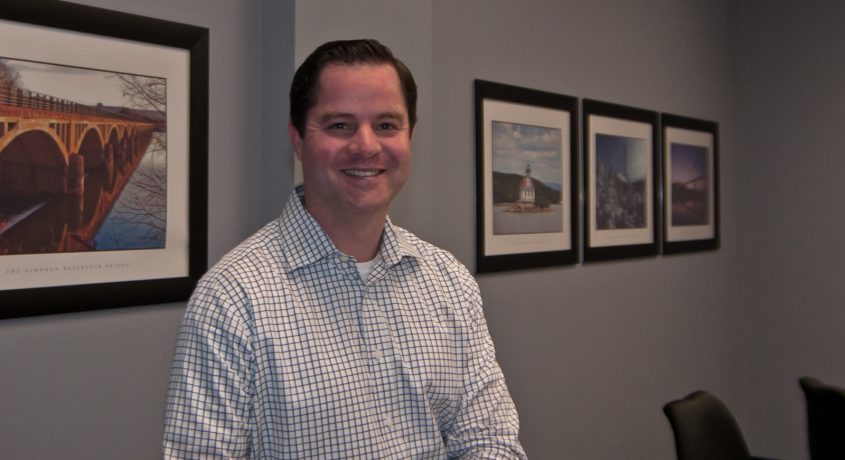 Doers and Dreamers – Dan Gruner
The KingstonHappenings.Org calendar is filled with fundraisers and benefits each month that have been organized and promoted by an amazing collection of non-profit and service organizations that benefit individuals and our entire community. Usually at the helm or forming the backbone of those organizations are area business people that take time from their businesses and families to dedicate themselves to causes of their choice. The benefit of their efforts is impossible to measure but is indeed felt by the individuals that may need the services provided by those organizations. Meet this week's Doer and Dreamer, Dan Gruner, who is an individual that has been providing leadership for one of those organizations that addresses a cause close to his heart.
Your name: Daniel J. Gruner
Business or organization: Benedictine Health Foundation's Bike for Cancer Care
Occupation: Assistant Vice President, Rose & Kiernan, Inc.
What is your approach to your business or occupation that makes you unique?
13 years ago our family partnered with the Benedictine Health Foundation and founded the Rosemary Gruner Memorial Cancer Fund and our annual fundraiser, the Bike for Cancer Care.  From the beginning we focused on helping one family at a time fighting cancer.  We have now helped over 1,550 families in our community and we are proud to say we still help one family at a time.  We deliver meaningful financial assistance by providing gift cards for gas and/or groceries.  We have always worked diligently to put as much of the money we have raised directly in the hands of patients in our community and we continue to do so returning $.92 of every dollar we raise to patients in need.
Where are you from originally?
Hurley, NY
What brought you to the Kingston area and keeps you in this area?
After I lost my mom to cancer in 2003 at the age of 28 I moved back to Kingston from Boston, MA.  Founding the Bike for Cancer Care was initially a coping mechanism for me.  What I was very touched by and I am still amazed by today, is the incredible support we have garnered from the community. Kingston is truly a special place, where families take great pride in helping each other. I also value our great landscape and enjoy skiing, biking and hiking through out the Hudson Valley.
What is your favorite hangout in this area and why?
It is hard to list just one.  I make a point to support local establishments, whether it be Armadillo, Keegan Ales, Savona's or Stella's.
When you're not in Kingston, what's your idea of a wonderful city to visit, and why?
Boston, MA.  I love the history, the scenery and the small city culture.
Tell us something that we never would have guessed about you.
After college I drove across the country, by myself, and spent 7 months living in Lake Tahoe, CA. When I hit Nebraska, what seemed like a great idea, started to become less exciting.  In the end, it was a great learning experience and one of the best decisions I have made in my life.
https://kingstonhappenings.org/wp-content/uploads/2016/04/DSC_0365.jpg
900
1600
Kingston Happenings
https://blastserve.com/khtestbed/wp-content/uploads/2023/07/KH-Transparent-Logo-e1688304541199.png
Kingston Happenings
2016-04-12 09:05:05
2017-03-07 11:50:54
Doers and Dreamers – Dan Gruner