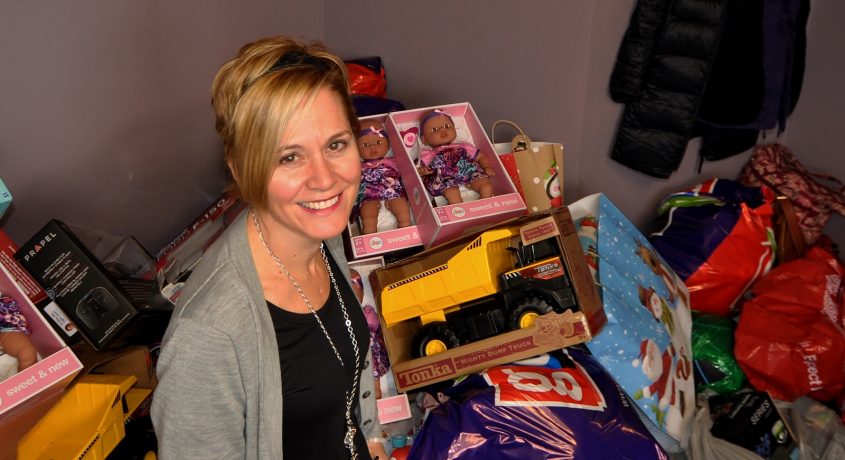 Doers and Dreamers – Christine Hein
The Kingston area is very fortunate to have a number of compassionate and dedicated individuals that have found their passion in addressing the needs of disadvantaged members of our community. Doers and Dreamers like this week's Christine Hein are fulfilling that passion and certainly deserving of our respect and appreciation.
Your name: Christine Hein
Business or organization: People's Place
Occupation: Executive Director
What is your approach to your business or occupation that makes you unique?
People's Place is a food pantry and thrift store located at 17 St. James Street. We are the largest food pantry in Ulster County, servicing anyone in need in our County. This year we will provide over 200,000 free meals, 9,000 free articles of clothing and over 50,000 free books and household items to people in our community. Our thrift store helps fund our organization, allowing us to provide free clothing, books, and personal care items, as well as the food provided in the pantry. I am also involved with many community organizations. Kingston Kiwanis, Friends of Senate House, Woodstock Playhouse, and most recently, KUBA's Snowflake Festival, just to name a few. I believe everyone has something positive to give to our community. When we do this, we create a wonderful place to live.
Where are you from originally?
I was born and raised in Kingston. Except for the 4 years I was in college, I have lived my entire life in Ulster County. My family has its roots in the Kingston area since the 1800's, so I grew up hearing about the history of Kingston, especially the Rondout area. It is wonderful to see the revitalization of the City. Kingston is so rich in history and our waterfront is beautiful. It is my hope that it continues to develop these assets.
What brought you to the Kingston area and keeps you in this area?
My husband (Michael Hein, Ulster County Executive, son (Mick) and I love this area. Plus, family is VERY important to me. My mom lives here in Kingston. I also have a brother and sister-in-law, grandmother, uncle and many cousins who all are in Ulster County. To me, there is something nice about going out here, whether to be to shop, for dinner, or just a walk and always knowing someone. I like to stop and chat, catch up with someone I may not have seen in a while.
What is your favorite hangout in this area and why?
My mom's front porch. Family and friends seem to migrate there. It's always good for a few laughs, yummy food and a cocktail.
When you're not in Kingston, what's your idea of a wonderful city to visit, and why?
I love to pop down to NYC, especially around Christmas. The decorations in all the different stores and on the streets are beautiful. The museums are amazing and the theater district always has too many choices from which to pick. Boston is a great town as well. There is so much history there!
https://kingstonhappenings.org/wp-content/uploads/ngg_featured/DSC_0363-1600x901.jpg
901
1600
Kingston Happenings
https://blastserve.com/khtestbed/wp-content/uploads/2023/07/KH-Transparent-Logo-e1688304541199.png
Kingston Happenings
2014-12-15 10:05:11
2017-03-07 11:50:21
Doers and Dreamers – Christine Hein