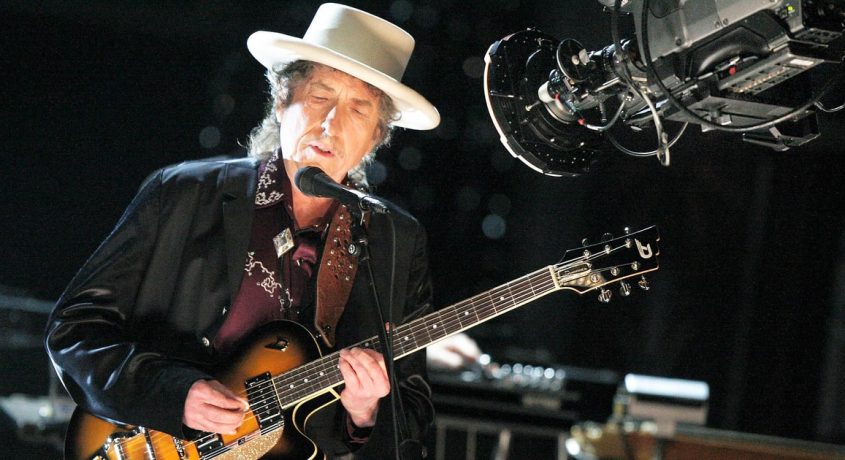 Hutton Brickyard isn't just about Smorgasburg anymore! On June 24th, one of the biggest acts in the entertainment business is coming to Kingston. NY's Hutton Brickyards to put the last functioning brickyard in the Hudson Valley on the map as a major event venue in its latest incarnation. Bob Dylan, one of the most recognizable figures from the revolutionary musical scene of the 60's still draws huge crowds wherever he plays and the Brickyard venue will easily sell out it's 3,500 capacity.
After five and a half decades, the 75 yr old performer will have just returned the the U.S. after a 20-performance European Tour to play here in Kingston, NY. Recording much of his early work in nearby Woodstock along with many other the 60's artistic pioneers, this is sort of a return to Dylan's roots and to a smaller, more intimate venue than he would normally appear at.
Who would have ever thought that the last distinguishable site of the extinct brickmaking industry in the Hudson Valley could get such a 'shot in the arm' from an artist whose genesis virtually began in nearby Woodstock?
Update:
Due to the tremendous demand for ticket, a second show was added prior to the original show. On June 23, Dylan will be performing at Hutton Brickyards and here is some more detail on both shows:
DOORS OPEN 6PM
ON-SITE PARKING IS FOR PARKING PASS HOLDERS ONLY
ON SITE PARKING GATE OPENS AT 5:30PM. PLEASE DO NOT ARRIVE BEFORE 5:30PM – YOU WILL BE TURNED AWAY AND ASKED TO RETURN AT 5:30PM
IF YOU DO NOT HAVE A PARKING PASS, PLEASE GO TO YOUR ASSIGNED OFF-SITE SHUTTLE LOT OR PARK AT UPAC LOTS. SHUTTLES BEGIN LEAVING OFF-SITE LOTS AT 5:30PM
HUTTON BRICKYARD VENUE INFO, DOS AND DON'TS
Smorgasburg will offer delicious food and beverages, before, during and after the concert including freshly shucked oysters and lobster rolls from Brooklyn Oyster Party (HTTP://BROOKLYNOYSTERPARTY.COM), chicken biscuits, cheese burgers, veggie burgers and potato salad from  PAKT (WWW.PAKTTOGO.COM/), pulled pork topped with coleslaw, BBQ chicken Sammy topped with coleslaw, BBQ nachos and BBQ parfait from The Grille Wagon (HTTP://THEGRILLEWAGON.COM, meat, fish and veggie tacos and guacamole & chips from Santa Fe (HTTP://WWW.SANTAFEKINGSTON.COM) and desserts and coffee from Jane's Ice Cream (HTTP://JANESICECREAM.COM).
Two bars will serve beer and wine from all over New York State as well as non-alcoholic beverages, and the Hutton Brickyards will offer free water on site!
This event is being promoted by  Bardavon 1869 Opera House in Poughkeepsie and the Hutton Brickyards. Tickets cost $125 and $75 for general admission seating; $55 for standing; and go on sale at 11 a.m. Thursday to Bardavon members.
Tickets for Dylan at the Hutton Brickyards in Kingston can be purchased in person at the Bardavon box office, 35 Market St., Poughkeepsie, which can be reached at 845-473-2072; in person at the UPAC box office, 601 Broadway, Kingston, which can be reached at 845-339-6088; and through Ticketmaster, which can be reached at 1-800-745-3000.
For more information: http://d24fxnpb2c5viy.cloudfront.net/2017/03/dylan_press.pdf
More details to come!
https://kingstonhappenings.org/wp-content/uploads/2017/03/bob-dylan-rolling-stone-music-now-podcast-5d1637a9-9dc4-4252-b5f4-f4fea4ca2130.jpg
630
1200
Kingston Happenings
https://kingstonhappenings.org/wp-content/uploads/2013/10/Final-KH-Logo.png
Kingston Happenings
2017-06-21 14:52:36
2020-02-25 12:00:11
Bob Dylan comes to Hutton Brickyards – Update