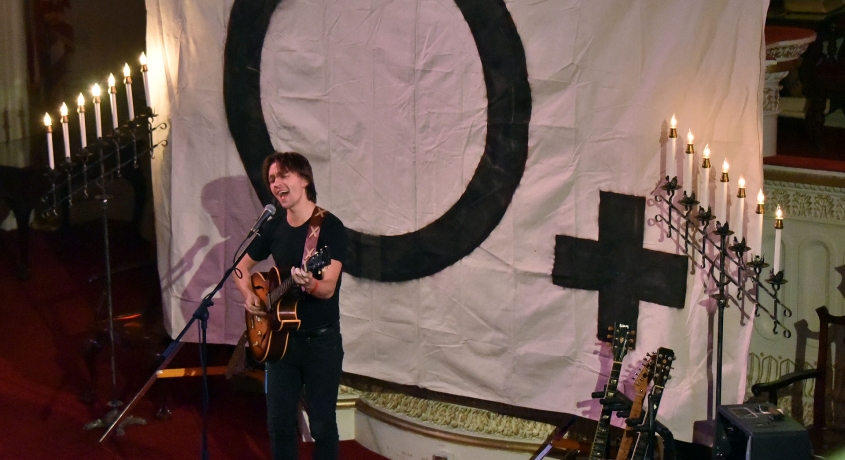 Through the Years, O+ Festival Evolves
By contributing writer: Veronica Fassbender
This year's O+ (O Positive) Festival in Kingston will demonstrate how much this art, music, and wellness festival has evolved since its beginning stages. From its emergence in 2010, O+ has grown from occupying empty storefronts uptown, to having designated venues, both uptown and midtown, to host the multitude of events. Some of the venues used over the years include BSP, Keegan Ales, Stockade Tavern, the Anchor and the Old Dutch Church. New this year, are The Beverly, Rough Draft, and bluecashew Kitchen Homestead.
Since 2010, the festival's program has widely expanded. From its wheatpaste poster beginnings, O+ now includes a variety of murals by remarkable artists hailing from Kingston and the Hudson Valley, as well as artists from around the country. This year, there are 7 murals in progress across the city. When the festival concludes, Kingston will be graced with 36 murals, courtesy of nine years of O+'s diverse repertoire.
Comedy will take main stage this year when Janeane Garofalo appears on BSP's Back Stage Saturday night as part of the nationwide Comedy Resistance Tour which is a non-profit effort to energize people to get out and vote this year. Garofalo has appeared in dozens of films ("The Truth About Cats and Dogs", "Sweethearts", "Dogma", "200 Cigarettes", "Romy and Michele's High School Reunion", and many more), as well as on numerous television shows like Saturday Night Live and the Ben Stiller Show.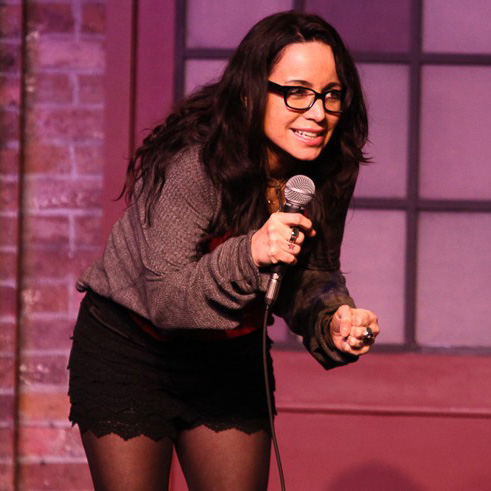 During this ninth year, the O+ Festival will offer more programs than ever before, including expanded family-friendly and children's activities (Kinder Disco with DJ Ali on Sunday October 7, and interactive puppets with Esther Crow on Saturday October 6). There will also be more cycling, including a mural-to-mural ride (Saturday October 6). The EXPLO+RE programs are expanding to feature more wellness activities, such as yoga classes, sound healing, and new this year, "sacred napping" at the Kirkland.
This year there is greater emphasis on local artists from Kingston and the surrounding Hudson Valley. The 27 participating artists and artist collectives will showcase this year's festival theme of "Shadow" in their works. There will be shadow installations and interactive projects ("Tracing the Tannery Brook," Sunday October 7)
For those who have visited previous O+ festivals, you can expect the same inclusive, community-oriented ambience and outstanding entertainment. O+ Kingston continues to maintain familiar features while consistently incorporating new programs and events sure to satisfy everyone.
The annual O+ Kingston kickoff parade will begin at 5:30 pm at the Kingston Library and end at the LGBTQ Community Center. For more information and for this weekend's lineup visit- https://opositivefestival.org/
Images from previous O+ Festivals
https://kingstonhappenings.org/wp-content/uploads/2018/10/O-Festival-2016-4002.jpg
1080
1919
Kingston Happenings
https://blastserve.com/khtestbed/wp-content/uploads/2023/07/KH-Transparent-Logo-e1688304541199.png
Kingston Happenings
2018-10-05 01:00:10
2020-02-25 12:00:08
Through the Years, O+ Festival Evolves