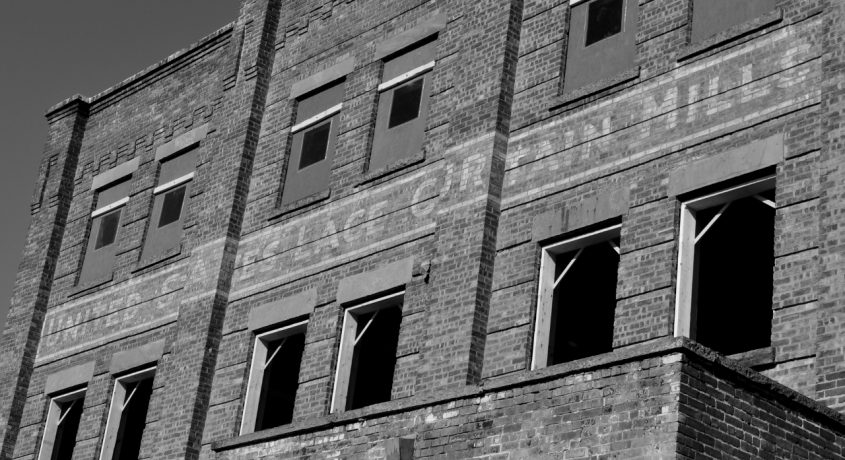 The U.S. Lace Curtain Factory – Let the Renaissance Begin!
Without a doubt, the restoration of the long vacant United States Lace Curtain Factory is one of the most significant, and potentially impactful construction projects to be undertaken in the city of Kingston in decades. Not only is it providing 55 units of housing targeted for occupancy by artists of all kinds, it will also provide common work areas for them and exhibition space to draw art enthusiasts from all over to the heart of Kingston. The Lace Curtain Factory is located on Cornell St. near Foxhall Ave. which is already home to a number of galleries, arts-related businesses, and commercial/residential spaces occupied by artists. Cornell St. Studios stands right across the street, and R&F Handmade Paints, Bailey Pottery, A.I.R. Studio Gallery, The Shirt Factory, The Pajama Factory , The Kingston Media Factory , American Made Monster Studios, are all situated in that general area. The collective energy of artists has a history of leading the rebirth of neighborhoods and that scenario should soon play out again in Kingston.
The building itself is , which features two wings with a main entrance,  a stair tower, an elevator shaft and a heat-generating plant was originally built c.1903. It also has an 80 ft. smoke stack that has been a landmark in that neighborhood since it was built. It is a mammoth building by Kingston standards at 55,000 sq. ft. and with the restoration of building it will be reconfigured to have 70,000 sq. ft. of usable space. The factory has sat unused for nearly three decades and been an eyesore on one of Kingston's main thoroughfares. Since this building has a designation as a national historic asset, more information on the history and details of the construction can be found at the National Register of Historic Places.
[singlepic id=910 w=500 h= float=none]
Artist's rendition of the completed complex
This project was spearheaded by RUPCO CEO Kevin O'Connor who had been watching this building for 15 years, envisioning how a project like this could impact the community. With the aid of RUCPO colleagues, Chuck Snyder and Guy Kempe, he pulled in members of the art community and the eventual project architect, Scott Dutton, to make the vision real. The project has had strong support from City of Kingston Mayor Shayne Gallo because of it's relevance to the City of Kingston's BEAT initiative. The BEAT(Business Education Arts Technology) initiative is a framework of activities underway designated to stimulate economic development in the city of Kingston. Funding for this project was provided by a number of banks and agencies that recognized the significance of this project and wanted to be associated with it. Those funders include:
NYS Housing & Community Renewal
TD Bank
Chase Bank
Neighborworks America
Ulster Savings Bank
NYS Housing Finance Agency
National Equity Fund, Inc.
The sight of a restored building in an area of Kingston remembered for how vibrant it once was, is a sign to local residents and visitors alike that progress is coming to Kingston. That progress is coming without tearing down buildings, displacing residents, and erecting new buildings that no matter how you disguise them, would just look out of place in this neighborhood. Progress is also coming with an appreciation for history, the value that artists bring to a community, and a model for other projects leveraging partnerships between government, non-profit organizations and private enterprises.
On Tuesday, April 1, a 'Paint Can Opening' was held which included tours of the Lace Curtain Factory where restoration has already begun and a reception at Cornell St. Studios across the street. Nearly 200 people were in attendance and heard various various dignitaries voice the optimism accompanying this project, were able to view the architectural renderings of the completed project, enjoyed lunch and were invited to join a tour of the building under construction.
Comments?: Feel free to "like" the Kingston Happenings Facebook page and let us know what you think.
Pictures from the April 1, Paint Can Opening.
[singlepic id=901 w=500 h= float=none]
Scott Dutton, the project architect, briefing one of the tours at the Paint Can Opening
[singlepic id=905 w=500 h= float=none]
Yes, that is an excavator in what could be someone's living room at some point.
[singlepic id=903 w=500 h= float=none]
 Large, spacious windows will provide natural light to artists living here.
[singlepic id=906 w=500 h= float=none]
Attendees of the reception viewing architect's renderings on display at Cornell St. Studios.
[singlepic id=907 w=500 h= float=none]
Remnants of an overflow crowd listening to speaker at Cornell St. Studios
[singlepic id=909 w=500 h= float=none]
Mayor Shayne Gallo, about to put his mark on the mural along with other attendees. 
[singlepic id=908 w=500 h= float=none]
Michael D'Arcy from RUPCO and local artist Kevin Paulsen who facilitated the mural slatherfest, chuckling over who gets to wash those big honkin' windows. 
https://kingstonhappenings.org/wp-content/uploads/ngg_featured/DSC_0173-1280x722.jpg
722
1280
Kingston Happenings
https://blastserve.com/khtestbed/wp-content/uploads/2023/07/KH-Transparent-Logo-e1688304541199.png
Kingston Happenings
2014-04-04 11:23:01
2014-04-04 11:23:01
The U.S. Lace Curtain Factory – Let the Renaissance Begin!