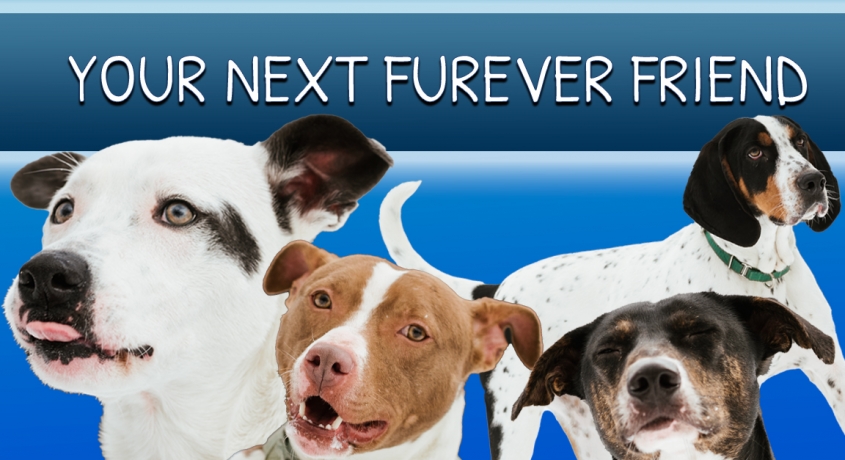 Kingston Happenings Announces Its "Furever Friend" Program
Kingston Happenings is excited to announce the launch of its new 'Furever Friend Program' that connects prospective dog owners with canines looking for a home from the Ulster County SPCA. Sponsored by Kimlin Energy Services, Kingston Happenings will feature dogs available for adoption on its popular digital media channels, website, and weekly radio show on Radio Kingston. Kingston Happenings hopes to make people aware of the many types of rescue dogs available for adoption.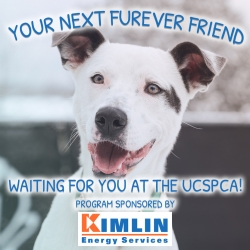 The UCSPCA receives dogs from different sources including: shelters that may have to otherwise euthanize for space; animals left behind due to natural or other disasters; or the deaths or illness of the owners due to COVID; and many other reasons.
Gina Carbonari the Executive Director of the UCSPCA said "The Ulster County SPCA is thrilled to partner with Kingston Happenings and Kimlin Energy to promote our adoptable dogs waiting for their fur-ever homes. Both are such staunch supporters of our mission of helping, healing and adopting animals that it is a perfect fit for us to work together to find homes for our dogs. For 130 years, the UCSPCA has been doggie matchmakers; we take the time to make sure the dog is the right fit with personality and temperament to be your 'Furever Friend.' We look forward to this program helping to empty our kennels!"
According to Max Kimlin, president of Kimlin Energy Services and grandson of the company's founder, "Now entering its fourth decade of business, Kimlin owes its ongoing success to our friends and neighbors in the Valley. That's why we are totally dedicated to giving back to the community. We want to support great programs such as the Furever Friend Program as part of our Kimlin Community of Caring initiative. The UCSPCA's lifesaving work makes the Hudson Valley a far better place, and they deserve our support!"
Co-publishers of Kingston Happenings, Kevin Godbey and Veronica Fassbender, who are strong advocates of pet adoption and animal welfare are thrilled to utilize their platform to leverage the generosity of a local business like Kimlin Energy to help the UCSPCA fulfill its mission of providing dogs with good furever homes. Veronica, who has adopted a dog, rescued from a treacherous situation on the streets of New Delhi in India had this to say: "We will go above and beyond to help those who do not have a voice. Dogs end up in situations they have no control over, and it is our responsibility to make it right for them. They deserve to be placed in homes that will give them infinite love just as they give us. Why shop when you can adopt? Many people overlook adoption thinking that they will not be able to get the dog they "want." It's a misconception that we are looking forward to clearing up. There are so many breeds available and maybe even one you never considered is perfect for you and your lifestyle. We are looking forward to getting these faces in front of our audience to increase the adoptions and help the wellbeing of dogs and humans alike."
Below, you will see some of the adoptable pups. We had a great time photographing them after a fresh snow. Watching them frolic, play, and pose was heartwarming and we loved capturing their unique personalities. To learn more about these dogs go to a full listing here.
Follow Kingston Happenings on their social media channels on Facebook and Instagram to find out about more dogs that are available for adoption.  You can go to the Ulster County SPCA website to learn more about their adoption program as well.
---
Our first fun photo shoot with these lively canines at the Ulster County SPCA with Executive Director, Gina Carbonari.  We're looking forward to many more!
https://kingstonhappenings.org/wp-content/uploads/2021/01/2021_Next_Furever_Friend_Comp_16x9.jpg
648
1152
Kingston Happenings
https://blastserve.com/khtestbed/wp-content/uploads/2023/07/KH-Transparent-Logo-e1688304541199.png
Kingston Happenings
2021-02-03 11:30:32
2021-02-04 12:23:40
Kingston Happenings Announces Its "Furever Friend" Program