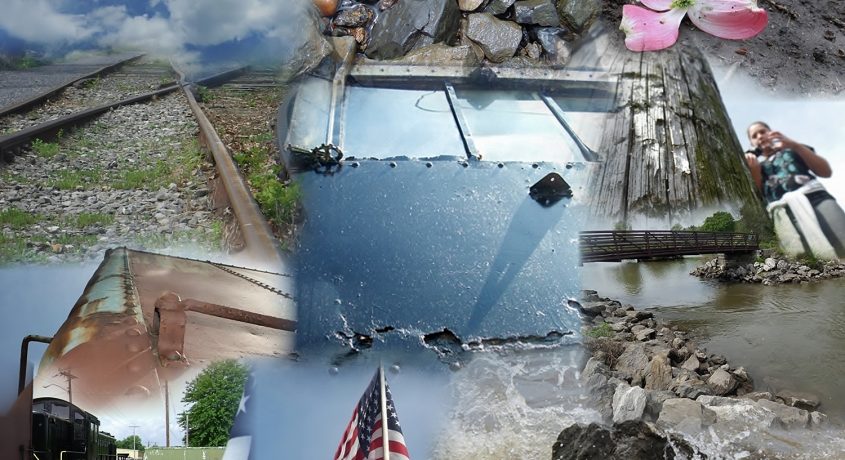 Giving Area Kids Some Focus
By contributing writer:  Joe Gonzalez
As we rush through our busy lives we might be passing by something beautiful but miss out on seeing it. This something might be as grand as a landscape or as unlikely as sunlight illuminating a rusted piece of metal on the side of the road. As a photographer I try and see the things that I might otherwise walk by without a second glance, training my eye to dive deeper into my surroundings. This critical eye is something I try and develop for students that I work with when teaching digital photography. I have been fortunate to work with students in India, Cameroon and more recently, right here in Kingston.
As a Kingston resident I collaborated with Cornell Cooperative Extension of Ulster County to develop a class to explore various concepts of photography. The course encompassed ideas related to composition such as subject, balance, weight and lighting. Eleven students aged 10­13 joined me in the classroom and out in the field capturing all sorts of images and experimenting with what we learned. The first class starts off working with a cardboard frame which serves as our 'camera' and we use this to focus on understanding the limits of what the camera sees versus the human eye. The students are taught to try and pay attention to every part of the frame which makes up the composition of their shot. Thinking about questions like: Is something behind your subject that you don't want to be there? Does changing your angle create a more interesting image? Where is my light source?
Our last day included a group review and discussion of some of the work that was done by the students. Though this was a short introductory program, it plants the seed for thinking about how we look through a lens whether we're taking a photograph of a beautiful vista or just a selfie! A selection of images, chosen by the young artists are being shared here on Kingston Happenings.
Many thanks to Allison, Matt and Melanie of Cornell Cooperative who helped organize and host  the program.
­ Joe Gonzalez is a resident of Midtown Kingston.  Learn more about his non­profit  organization,  The Project Solution .  Check out some of his  photography
https://kingstonhappenings.org/wp-content/uploads/2016/06/AlisiaM-Collage.jpg
842
1500
Kingston Happenings
https://blastserve.com/khtestbed/wp-content/uploads/2023/07/KH-Transparent-Logo-e1688304541199.png
Kingston Happenings
2016-06-30 12:36:37
2016-06-30 12:36:37
Giving Area Kids Some Focus