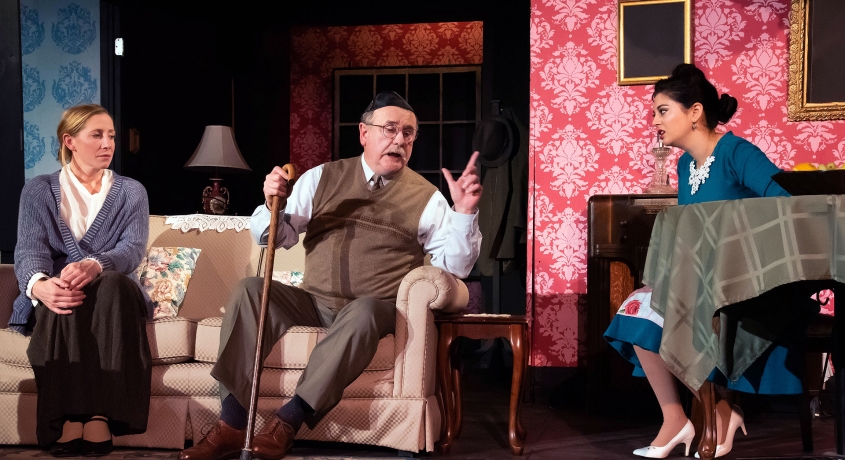 Family, Loss, & Love: "A Shayna Maidel" presented by Kingston's Coach House Players
By contributing writer Veronica Fassbender  
"A Shayna Maidel" (beautiful girl in Yiddish) is a striking play focused on family, transitions, and resiliency. Set in post-WWII America, it tells the stories of two sisters who grew up in different worlds. The youngest sister, Rose (played by Cheyenne Mitchell) grew up Americanized in New York City with her father (played by Bob Sills) after they emigrated from Poland to America. The eldest sister, Lusia (played by Anna Harrod) grew up in Poland with her mother (played by Susan Dantz) after not being able to emigrate due to scarlet fever. Sadly, Lusia and her mother were subjected to the horrors of Hitler's Europe and life in a concentration camp.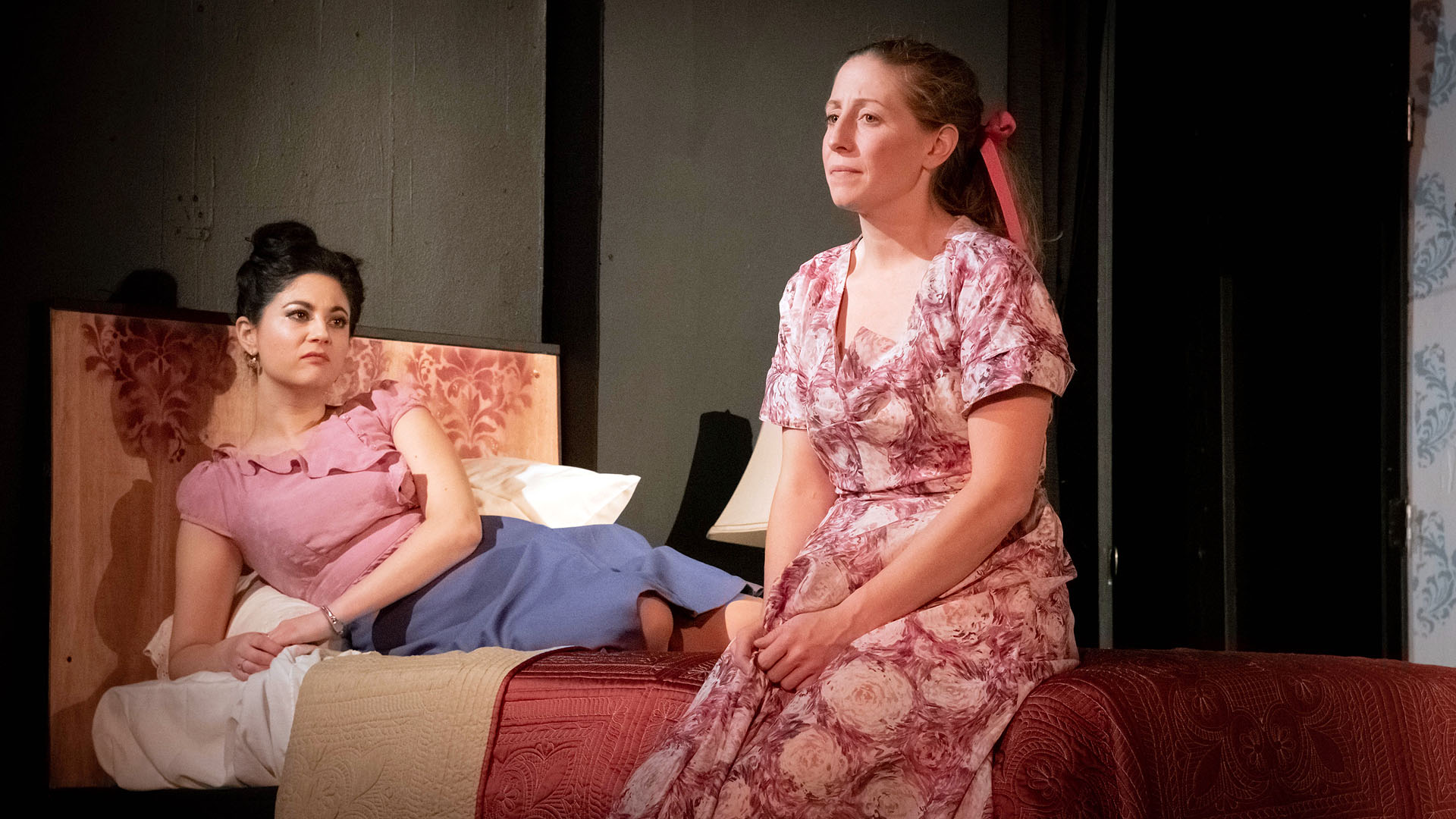 The play focuses on Lusia's journey to the US as her family's only survivor after the liberation of their concentration camp. It chronicles her struggles to make a new life for herself and reconnect with a family she barely knows, all while trying to hold on to relics of the past. "A Shayna Maidel" tells of the collision of the sisters' two worlds- one of grim tragedy, and the other of American luxury. The audience will experience how two sisters learn to empathize with each other while learning to be family again.
"A Shayna Maidel" is currently being presented by Kingston's longest operating community theater company, the Coach House Players. This community-oriented group formed in 1950 performs 3-4 plays a year, including a variety show. They take time to participate during local events (e.g. St. Patrick's Day parade) and visit nursing homes. The Coach House Players are active in youth theater development and engagement, awarding scholarships to students pursuing an education in the arts. They encourage people of all abilities to join their efforts and audition for upcoming productions. They will find a role for you, be it on stage in front of an audience, or behind the scenes assisting with the internal workings of their productions.
The Coach House Players fittingly reside in a turn-of-the-century coach house. This impressive establishment, formerly part of the Coykendall estate, boasts a warm and welcoming aesthetic and has been remodeled for handicapped accessibility and climate-control.
"A Shayna Maidel" premieres Friday November 9th at 7:30 PM. It will continue November 10, 11, 16, 17 & 18 with evening performances at 7:30PM and Sunday matinees at 2:00PM.
Cast (in order of appearance)
Daughter – Claire Maroney
Husband – Marshall Sheldon
Midwife – Davida Cichinsky
Mother – Susan Mitchell
Rose Weiss – Cheyenne Mitchell
Mordechai Weiss – Bob Sills
Lusia Pechenik – Anna Harrod
Duvid Pechenik – Marshall Sheldon
Mama – Susan Dantz
Hanna – Davida Cichinsky
Scenes from "A Shayna Maidel"
Coach House Players
12 Augusta Street, Kingston, New York
(845)-331-2476
http://coachhouseplayers.org/wordpress1/
https://kingstonhappenings.org/wp-content/uploads/2018/11/DSC_9708_edited-1009.jpg
1080
1920
Kingston Happenings
https://blastserve.com/khtestbed/wp-content/uploads/2023/07/KH-Transparent-Logo-e1688304541199.png
Kingston Happenings
2018-11-09 15:31:06
2020-02-25 12:00:08
Family, Loss, & Love: "A Shayna Maidel" presented by Kingston's Coach House Players