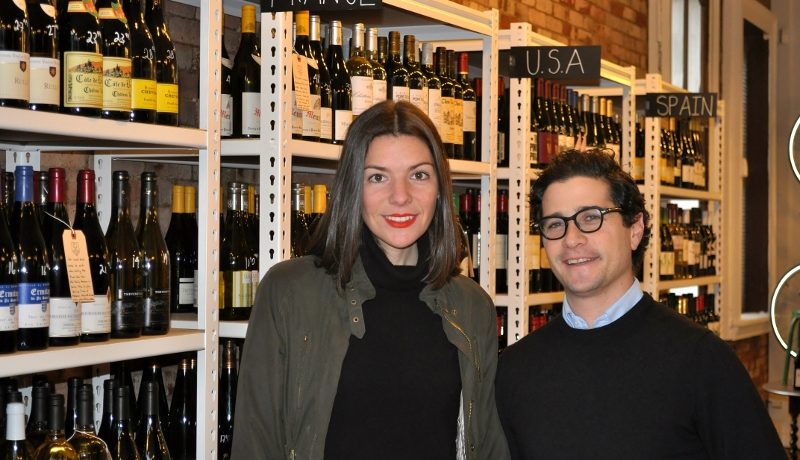 Doers and Dreamers – Michael and Theresa Drapkin
Your name(s): Michael and Theresa Drapkin
Business or organization: Kingston Wine Co.
Occupation: Owners
What is your approach to your business or occupation that makes you unique?
Michael: In 2008, I had the great fortune of spending time working on a vineyard in La Caunette, France. My days were spent picking grapes, cleaning barrels, and living in the home of the winemaker (wife) and vineyard manager (husband) and their two children. It was there I learned that wine isn't an exclusive product only to be owned by those with sizable fortunes or an encyclopedic knowledge of wine scores and vintages. It is a democratic drink. One to be enjoyed by all – with friends, at lunch (in France), and with dinner. This casualness and delight with which we enjoyed wine and food is a dimension that I've always been inspired to share with others.
I've spent many years working in the retail wine business and with the help of my wife (who brings another set of skills to our partnership-design, communications and a love of learning about wine), we hope to create a wine shop with a selection of traditionally made wines that we can offer and share with the same enthusiasm, unpretentiousness, and joy as the family of farmers I worked for.
Where are you from originally?
Michael: Columbia, Maryland (in between Baltimore and DC) Theresa: Atlanta, Georgia
What brought you to the Kingston area and keeps you in this area?
We've always been attracted to areas where people have a greater connection to the natural resources in their community. Each town in the Hudson Valley has its own personality and we were drawn to the culture of Kingston. A few weekends spent at an AirBnB hosted by Peter Wexler and Julie Hendrick fortified our decision to plant roots in Kingston. The community is diverse, engaged, and full of cool creativity. We totally dig the people of Kingston.
What is your favorite hangout in this area and why?
The list is long but in the midst of opening this business there is nothing more gratifying than a pot of soup in our home in the Rondout.
When you're not in Kingston, what's your idea of a wonderful city to visit, and why?
There is a small town called Ceret in the deepest part of Southern France near the Spanish border.  There you will find a blend of cultures which seeps its way into the language, the wine, and the dinner table. The entire town is walkable – there are more butchers and bakeries than in the five boroughs of Manhattan. In the center of Ceret there is the tiniest modern art museum founded in 1950 with the help of Picasso and Matisse. The Pyranees surround the village so every afternoon is a chance to explore a new hiking path and forage for chestnuts.
Tell us something that we never would have guessed about you.
Michael: 9 out of 10 movies I watch at home I fall asleep within 20 minutes. Theresa: Before I met Mike and his black lab, Tucker, I wanted nothing to do with dogs. Now, I'm obsessed.
https://kingstonhappenings.org/wp-content/uploads/2014/01/DSC_0191-800x531.jpg
531
800
Kingston Happenings
https://blastserve.com/khtestbed/wp-content/uploads/2023/07/KH-Transparent-Logo-e1688304541199.png
Kingston Happenings
2014-01-15 09:23:04
2017-03-07 11:49:38
Doers and Dreamers – Michael and Theresa Drapkin