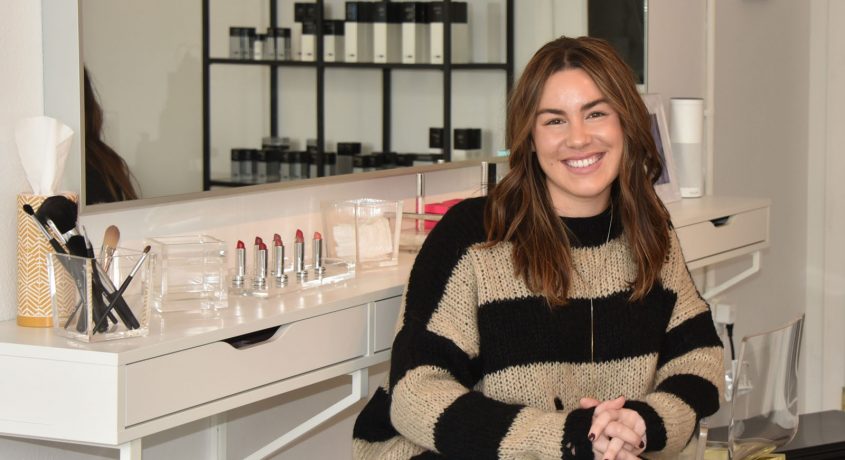 Many people have blazed some interesting and circuitous trails to wind up settling in our area which is evidence of the Kingston area's reputation as an open and accepting community with opportunities for many types of entrepreneurs. However,  sometimes the entrepreneurs are young, homegrown, and with deep roots in the community which is another indicator of confidence in the local economy. Meet this week's Doer and Dreamer who is staking her claim down on the Rondout Waterfront close to her roots and adding to the vibrance of of that already bustling landscape.
Your name: Melanie Guido
Business or organization: Social Aesthetics Boutique
Occupation: Owner and NYS Licensed Aesthetician
What is your approach to your business or occupation that makes you unique?
Social's philosophy is that aesthetics and beauty should not be made uniform, but rather be specific to the individual. Each individual has a certain nature of art, beauty, and taste — aesthetics should reflect and accentuate that nature.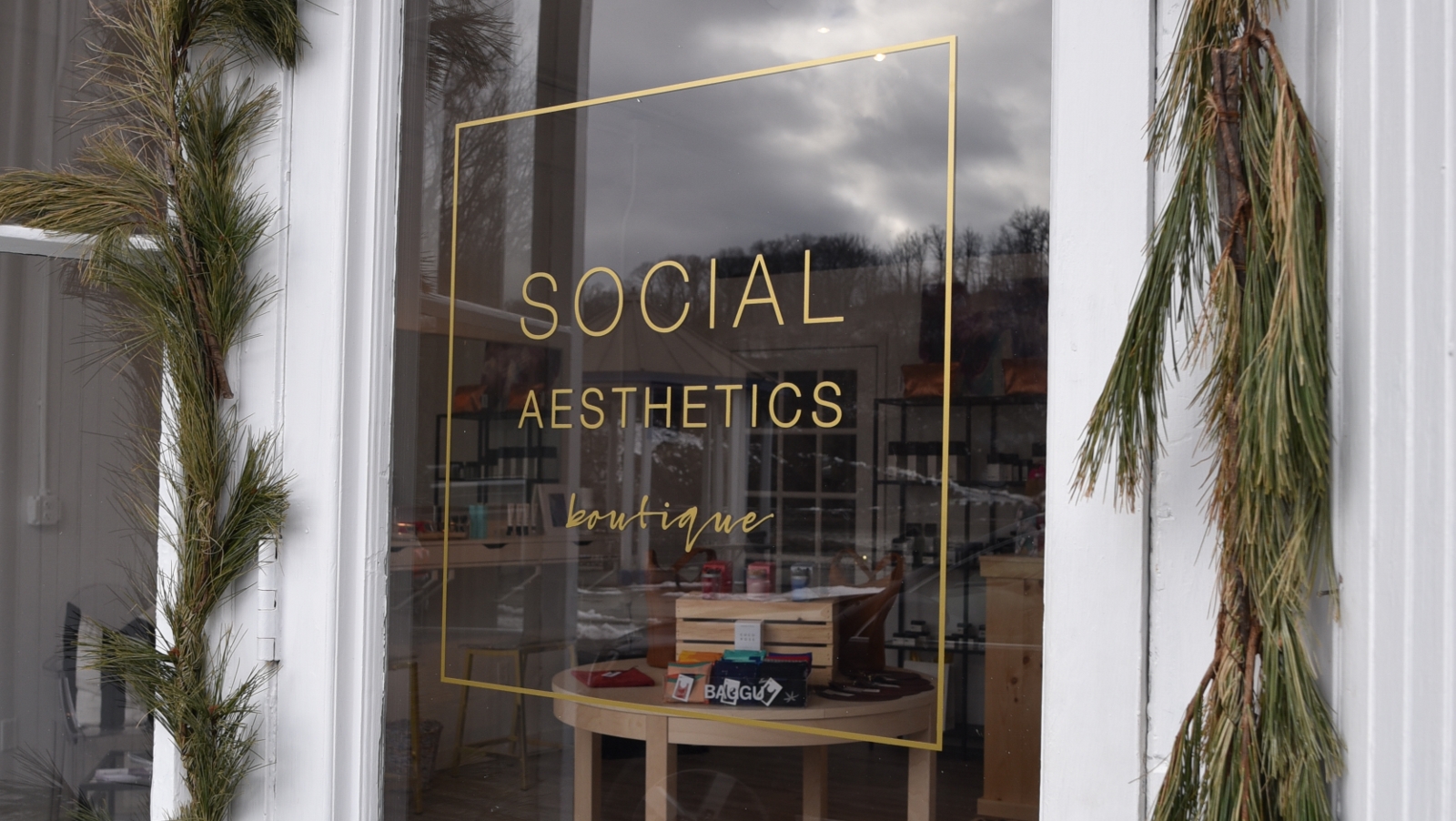 In addition to offering customized skincare and makeup services, Social's boutique has been carefully designed to be a welcoming place for all to come and find top quality, unique items to enhance their expression of style. Not only will the customer be introduced to hand selected items and products, but they will leave with a personalized education on the benefits our services and products will offer them.
I have placed a large emphasis on the idea of supporting small and local businesses. I carry items made by local artists, locally made jewelry, handmade bags, and all natural products. I strongly believe in cross advertising between businesses in the nearby area, and that by promoting one another, we will all benefit, and our community as a whole will in turn flourish.
Where are you from originally? Kingston, NY
What brought you to the Kingston area and keeps you in this area?
I was born and raised in Kingston. My family moved to Saugerties when I was in elementary school, so I went to
Saugerties High School, and then Marist College. This area will always be my home. I love the small town feel of familiarity and the many small shops, restaurants, and businesses that make up this town. My Grandfather, Len Cane, was the former President of the Ulster County Chamber of Commerce, so perhaps I inherited my values of community and small business
from him. He was a person that truly believed in the goodness of this community and its potential, the importance to value and support the education system, and that if we all work together, we can create something really great for this area. I hold all of these notions to be true, and these are all reasons why there was no other place I wanted to open my own business other than here. I admire all of the hardworking business men and women of this community and what they have to offer, and I too wish to contribute good things to this community, and make it an even more desirable place for people to visit and reside.
What is your favorite hangout in this area and why?
I am partial to the Kingston Strand area. I grew up blocks away in the neighborhood known as Ponckhockie, and attended Kingston Catholic School just up the hill on Broadway. This is home to me. I love the atmosphere that the beautiful Rondout waterfront provides. Summer is of course a great time to enjoy the surroundings, time with friends and family, and the festivals that are unique to this location. However, with the growing number of tasteful shops and restaurants, this is becoming a trendy hang out area for all times of year. I would love to see even more events such as the Hooley on the Hudson and Italian Fest take place down here. I think the location, with many nearby storefronts, eateries, and waterfront views, serves as an excellent host for cultural and family oriented activities, as well as it is an area for out-of-towners to come and enjoy their free time. I think if we all work together on ways to be creative and to put forth our best community and business hospitality for locals and visitors alike to enjoy, we will all benefit.
Tell us something that we never would have guessed about you.
I was for a period of time during high school, a volunteer firefighter. This is something most people would never be able to
guess about me. While this is far different from the industry I am now engaged in, it was a great learning experience, and I believe it provided me with a lot of strength and confidence to enter my adult years with. If there is advice I could share with other young women, its to never let cultural norms or gender barriers stop you from following your dreams. If you work really hard and take careful consideration to the people around you, you can achieve anything.
https://kingstonhappenings.org/wp-content/uploads/2017/02/Emily-Guido-22.jpg
899
1600
Kingston Happenings
https://kingstonhappenings.org/wp-content/uploads/2013/10/Final-KH-Logo.png
Kingston Happenings
2017-02-21 11:38:47
2020-02-25 12:00:12
Doers and Dreamers – Melanie Guido