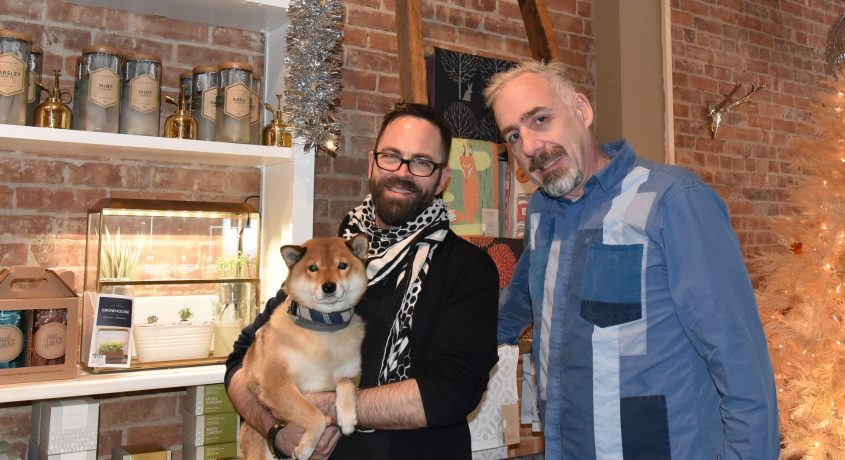 When a retail establishment migrates from the gentrified environs of Northern Dutchess County to Kingston, it's pretty evident that there is a lot of confidence in the retail business sector here in Kingston. It's a fun phenomena to watch as each store stakes out it's niche and leverages the particular talents of the owners and the unique spaces that they occupy. Rhinebeck's loss, is Kingston's gain as this week's Doers and Dreamers will not only be selling some pretty exclusive goods, but also providing some education and fun at their newly furbished shop on North Front St.
Your name: JT McKay & Sean B Nutley
Business or organization: bluecashew Kitchen Homestead, 37b North Front Street, Kingston
Occupation: Store owners
What is your approach to your business or occupation that makes you unique?
We just relocated our kitchen shop from Rhinebeck to Kingston and are nearly finished building a demonstration kitchen where we'll be hosting classes, demos and a cooking club. Positioned as a Culinary Think Tank of sorts, we're looking to foster a community intent on making the most and best of its edible resources through mastery of everything from basic knife skills, canning and preserving to fermentation and any crowd-sourced community curiosities, by providing both the tools and a forum for learning and experimentation..
We believe firmly that the strength of our business relies entirely on the place that it takes within the community. Our hope is to grow stronger and be successful in partnership with those around us. Our kitchen is a place where passionate home cooks and professional chefs alike can share what they know and gain exposure. In addition to the product lines we carry, we're partnering with artists and craftsmen in the area to develop unique wares that are only available here (read: not on Amazon) – keeping financial resources circulating strongly within the community and celebrating local talents and passions.
Where are you from originally?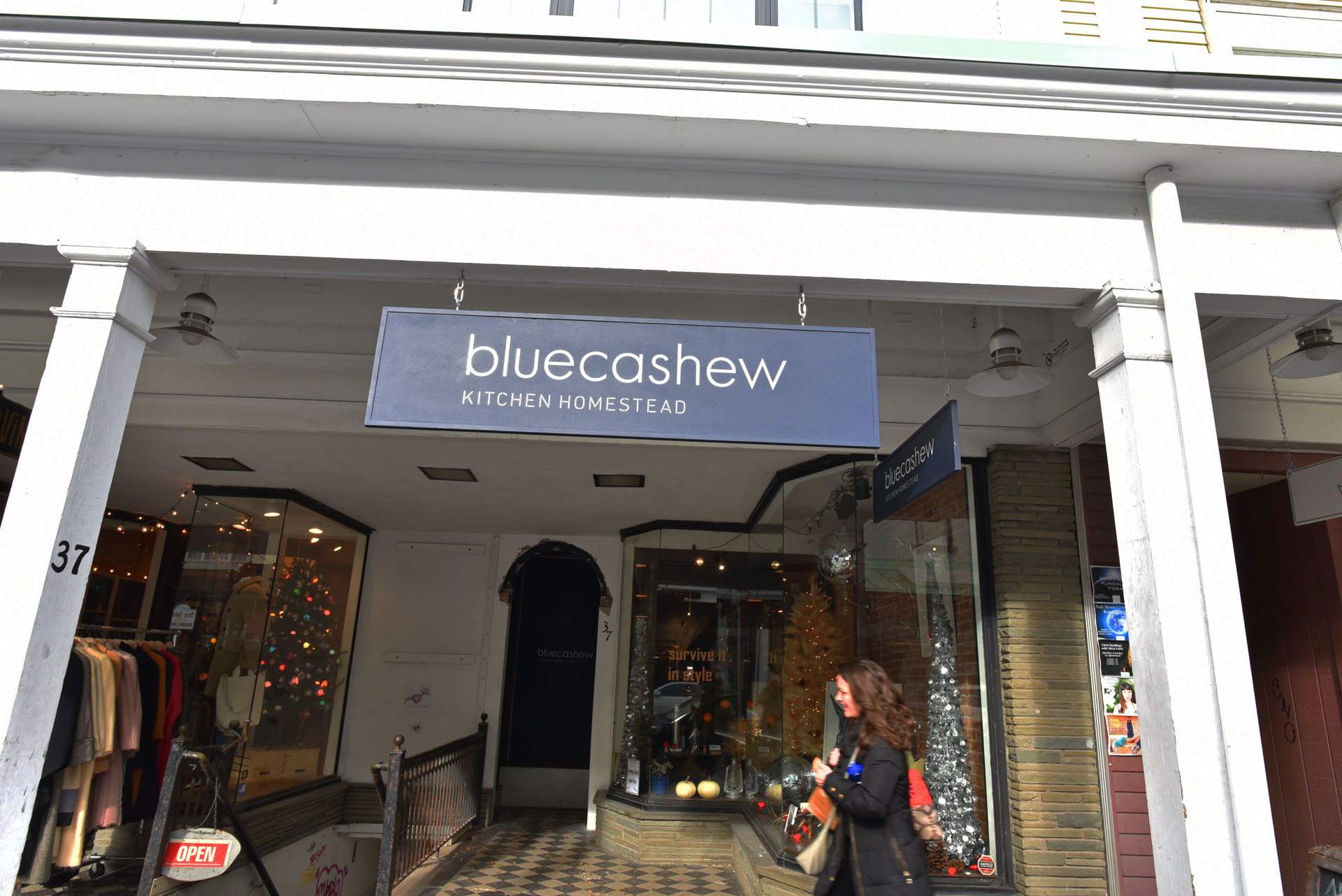 JT: Jersey
Sean: Staten Island NY
What brought you to the Kingston area and keeps you in this area?
JT: I stayed at Kate's Lazy Meadows 12 years ago and saw a baby bear playing in the Esopus while Tinker Tubing and immediately started looking for a house nearby. I moved here fulltime 6 years ago when Sean and I started dating and I met Paul & Jenny (Stockade Tavern) and Maria (Boitson's) at a fundraiser for RSK Farms and realized I had no friends in the city who were actually content with their lives. Kingston is full of amazing people, amazing food and surrounded by amazing agriculture.
Sean: My parents bought 10 acres of land in Accord when I was 5 years old and built a small shack on the property. Our family called the property, Camp Potlatch. As a family, we would frequent the Accord area from Spring to Fall, back when it was mostly dirt roads. Kingston and the surrounding Catskills & Hudson Valley area always had a spot in my heart.
The kitchen shop opened in High Falls in 2002, I always had an eye on Kingston but back then it just wasn't the time. We waited patiently and watched..until the appropriate moment and time…JT always said the future spot would be at J&J Hobby which is where we created our concept shop. Who needs the City, everything we want is here in Kingston–friends, family, farms, great food and amazing happy people. There is a great excitement being in Kingston you can feel in the streets…plus everybody says good morning or hello when you pass by on your way to the Post Office.
What is your favorite hangout in this area and why?
JT: The Beverly – it reminds me of my Brooklyn glory days…Williamsburg/Greenpoint circa 2001.
Sean: Stockade Tavern, because of Jenny Vis and Paul Maloney…plus a damn good Japanese on the rocks. .
When you're not in Kingston, what's your idea of a wonderful city to visit, and why?
JT: We love P'town and stay in a cozy little fish shack on the cliffs in North Truro for a week every summer. It's close enough we can take our pup, Briggles (@instabriggles) who LOVES the beach, and we eat lots of steamers.
Sean: I haven't been in a while but Montreal. stylish, architecture, French language, creative culture and inspiration. Not to forget great food and Canadian dollars
Tell us something that we never would have guessed about you.
JT: Building and planting a garden is the most rewarding thing I've done thus far in my adult life.
Sean: I was one of the first snowboarders on Windham's Ski Patrol…that was fun.
---
https://kingstonhappenings.org/wp-content/uploads/2017/12/DSC_2943009.jpg
1080
1920
Kingston Happenings
https://kingstonhappenings.org/wp-content/uploads/2013/10/Final-KH-Logo.png
Kingston Happenings
2017-12-12 14:54:36
2020-02-25 12:00:10
Doers and Dreamers – JT McKay & Sean B. Nutley