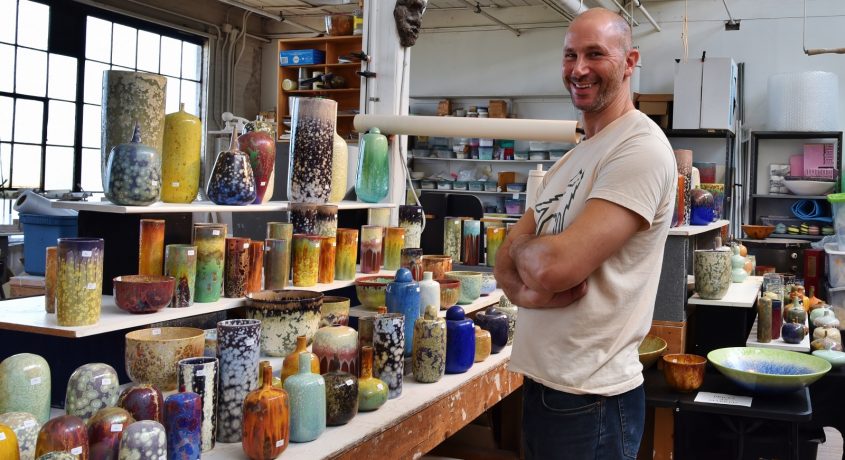 Doers and Dreamers – Robert Hessler
It's hard to 'fly under the radar' for 17 years in a small city but some people manage to in a section of town that had been ignored for so long. The large industrial buildings of Midtown Kingston have been re-occupied and not by companies like the textile and light manufacturing companies of old, but mostly by artists and artisans. It takes a little research, nice slow walk or bike ride, or in my case, attending an open house at The Shirt Factory to discover the astounding diversity the current occupants of these buildings are bringing to Midtown. Say 'hello' to this week's Doer and Dreamer who was a pioneer in Midtown nearly two decades ago and still loving the space he's settled in to.
Your name: Robert Hessler
Business or organization: robert hessler POTTERY 
Occupation: Ceramic artist
What is your approach to your business or occupation that makes you unique?
I tend to do a lot of experimentation with my forms and glazes. What I love most about the ceramic process is accentuating and working with the element of something "happening" in the firing, something that cannot be fully controlled. It is a great metaphor for life actually – we have our intention or vision of how we want something to be, but in the end whatever is- a situation, event, object, it becomes something other than what we imagine. I like to harness that life element and hopefully have it reflect in my work.
Where are you from originally?
I grew up in Flushing, Queens NY
What brought you to the Kingston area and keeps you in this area?
I wound up in this area purely by chance. in 1998 i was looking for live/work spaces in the NYC area but wasn't finding anything. I saw an ad in the Village Voice newspaper for a space up here in the mountains. I was intrigued and wanted to see it. It felt right so I decided to take it. This area now feels like home to me. I love being surrounded by mountains and beauty and the somewhat slower pace of life up here. It suits my personality.
What is your favorite hangout in this area and why?
I would have to say my favorite hangout is my own studio space at The Shirt Factory. From the moment I saw it, I fell in love with it. That was 17 years ago and I'm still there.
When you're not in Kingston, what's your idea of a wonderful city to visit, and why?
I think Montreal is a great city to visit. It's like taking a relatively short car ride and winding up in a European city.
Tell us something that we never would have guessed about you.
A lot of people don't know that I graduated art school with a BFA in photography and was a baker before discovering and falling in love with the ceramic process.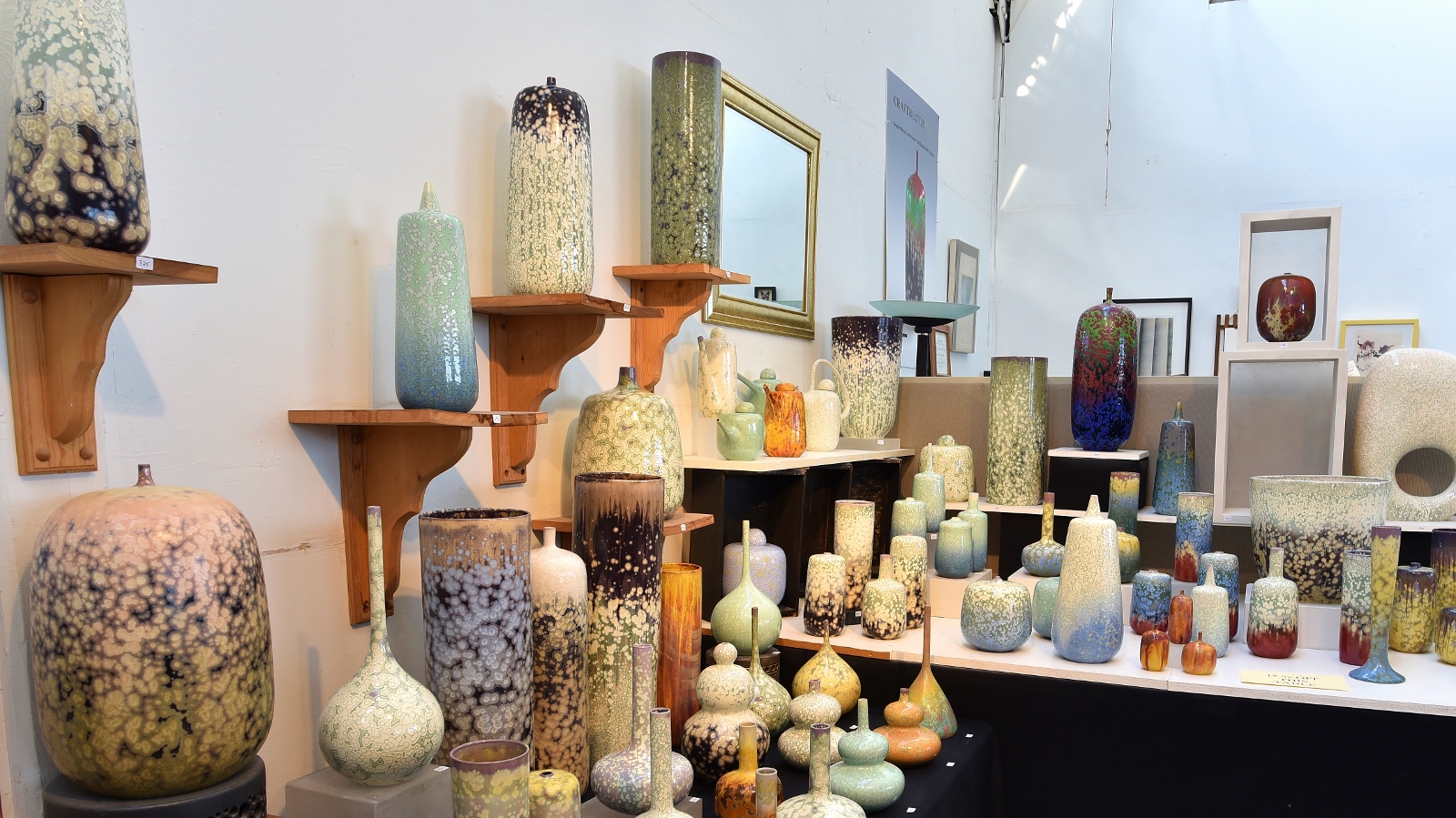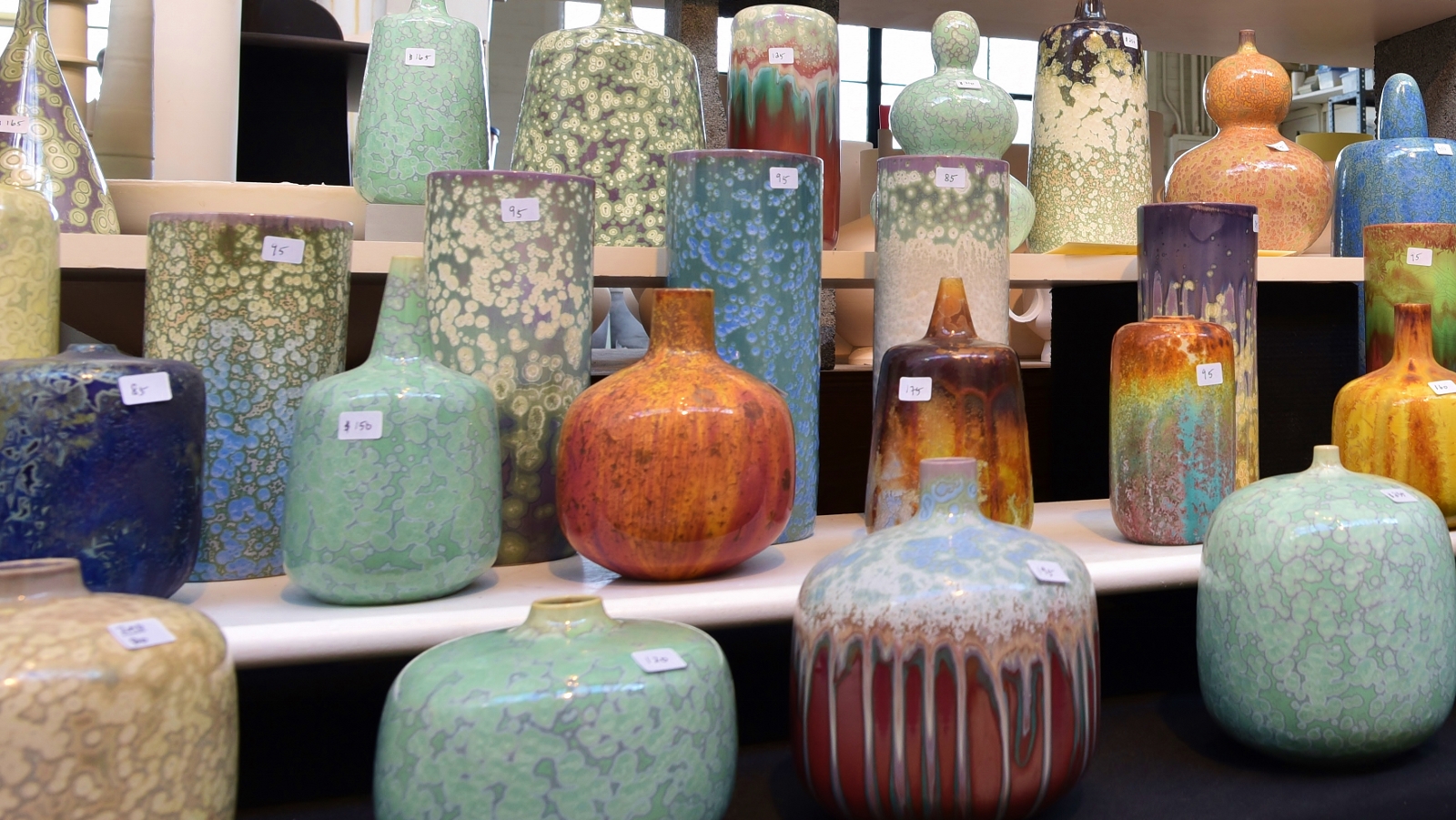 https://kingstonhappenings.org/wp-content/uploads/2016/12/DSC_4862-1600x900.jpg
900
1600
Kingston Happenings
https://blastserve.com/khtestbed/wp-content/uploads/2023/07/KH-Transparent-Logo-e1688304541199.png
Kingston Happenings
2016-12-06 12:02:55
2016-12-06 12:13:12
Doers and Dreamers – Robert Hessler