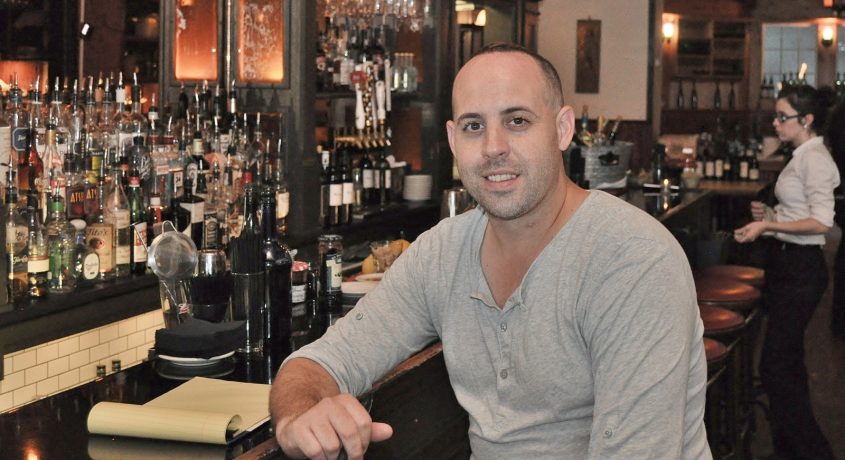 Doers and Dreamers – Kyle McDermott
It's easy to get the perception that the local restaurant scene is being heavily influenced by restauranteurs moving in from outside the local area. However, there is some home-grown culinary talent that is helping even established restaurants in our area adapt to the ever-changing expectations of diners . Meet this week's Doer and Dreamer, Kyle McDermott, who is exerting his influence down on the Rondout Waterfront.
Your name: Kyle Joseph McDermott
Business or organization: Ship to Shore Restaurant and Catering Co.
Occupation: General Manager of Ship to Shore Restaurant and Catering Co.
What is your approach to your business or occupation that makes you unique?
I am a CIA trained chef and I have been cooking my entire life, so I feel I can promote the symbiotic relationship that has to exist between the front and back of the house of a restaurant. You are a more effective manager when you have lived both sides.
Where are you from originally?
I am proud to say I am originally from Kingston, NY.
What brought you to the Kingston area and keeps you in this area?
After living in various parts of NYC and the Hamptons, I returned to upstate/Hudson Valley to complete the degree I started at the CIA in 2003. When I returned, I really started to embrace the bounty of local produce, new farms, distilleries, and other localized business ventures that I noticed popping up in the Hudson Valley food and drink scene. This movement of sustainability peaked my interest and the whole idea of supporting "local" seemed to make sense in terms of improving our economy. Plus, my family is here and that makes it really home to me.
What is your favorite hangout in this area and why?
My wife and I are very nostalgic and we tend to find comfort in comfort food and places that have influenced us from our childhood. I grew up on the food of Stella's in Uptown Kingston. Besides being close, family friends with the owners and their children, I really like connecting to a place that feels comfortable. When I am Downtown, while at work or on a day off, I love the neighborhood and vibe of the Waterfront District. There are some amazing, new, budding businesses like Kingston Wine Co. and Oliveri's Arts and Crafts.
When you're not in Kingston, what's your idea of a wonderful city to visit, and why?
I am grateful that we are 90 miles away from the greatest city in the world, the NYC- Food, drink, and fashion, what more could you want.
Tell us something that we never would have guessed about you.
I have a love and appreciation for black and white movies.
https://kingstonhappenings.org/wp-content/uploads/ngg_featured/DSC_0309-1600x900.jpg
900
1600
Kingston Happenings
https://blastserve.com/khtestbed/wp-content/uploads/2023/07/KH-Transparent-Logo-e1688304541199.png
Kingston Happenings
2014-09-08 11:19:10
2017-03-07 11:49:31
Doers and Dreamers – Kyle McDermott