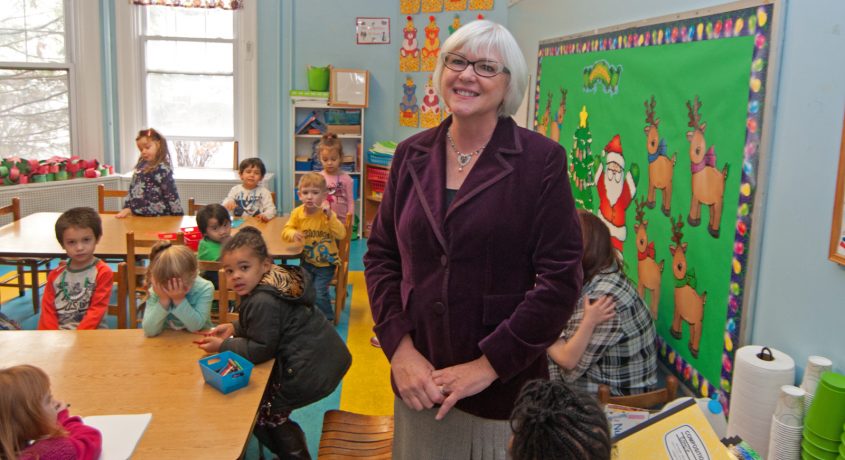 Doers and Dreamers – Andrea Park
Among the assets that I hear people talk about in reference to our community are usually its historic background, picturesque setting in the Hudson Valley, and abundance of superb artists and musicians. However, the hidden gems that help this community to function on a daily basis are its dedicated professionals that provide social services of all kinds. Meet this week's Doer and Dreamer, Andrea Park, whose mission, passion, and leadership has been helping to support young women in our community to realize their potential.
Your name: Andrea Park
Business or organization: Executive Director of the YWCA Ulster County and Girls Inc. of Ulster and Dutchess Counties
What is your approach to your business or occupation that makes you unique?
Being able to provide services for women and their families makes me feel so privileged. Every day I get to stand up for families. Some days the topic is affordable daycare and the next day it's leadership opportunities for high school girls. I want every young woman to believe that her best feature is her self-confidence. I guess you could say I'm on a mission!
Where are you from originally?
I grew up in British Columbia in a very rural setting. We lived at a lake and the small elementary school I attended had more than one grade in each of the 3 classrooms. It was so much fun!
What brought you to the Kingston area and keeps you in this area?
I moved to Kingston in 1988. What bought me here was a sweet little house in uptown. My children could walk to George Washington Elementary School, ride their bikes safely, walk unsupervised to the local deli, and attend to their 4 H projects in our backyard. I think that it's called "free range parenting" now.
What keeps me here . . . a diverse community, a growing arts scene, meaningful work, and easy access to the great outdoors!
What is your favorite hangout in this area and why?
I don't have a favorite hangout. But, in terms of eating out in Kingston it's hard to resist a brunch at Duo in uptown. In the last couple of years I've really been enjoying getting to events like Hullabaloo in midtown, the ASK Galley downtown, and anything at Cornell Street Studios. I really want Midtown to thrive and I'm so thrilled that there is a solid group of people investing in the area.
When you're not in Kingston, what's your idea of a wonderful city to visit, and why?
I recommend Vancouver. Not just because I'm from British Columbia but, because the location is breathtaking: the mountains meet the ocean. There's wonderful food, art galleries, and you can learn so much about the First Nations people . . . I miss the Pacific Ocean.
Tell us something that we never would have guessed about you.
My graduate degree is in Fine Arts. I've taught drawing and painting. Currently, I'm taking photography classes and I just finished printing some photos of my street shots taken in NYC.
https://kingstonhappenings.org/wp-content/uploads/2016/01/DSC_0663-copy.jpg
900
1600
Kingston Happenings
https://blastserve.com/khtestbed/wp-content/uploads/2023/07/KH-Transparent-Logo-e1688304541199.png
Kingston Happenings
2015-12-08 11:40:05
2017-03-07 11:50:14
Doers and Dreamers – Andrea Park