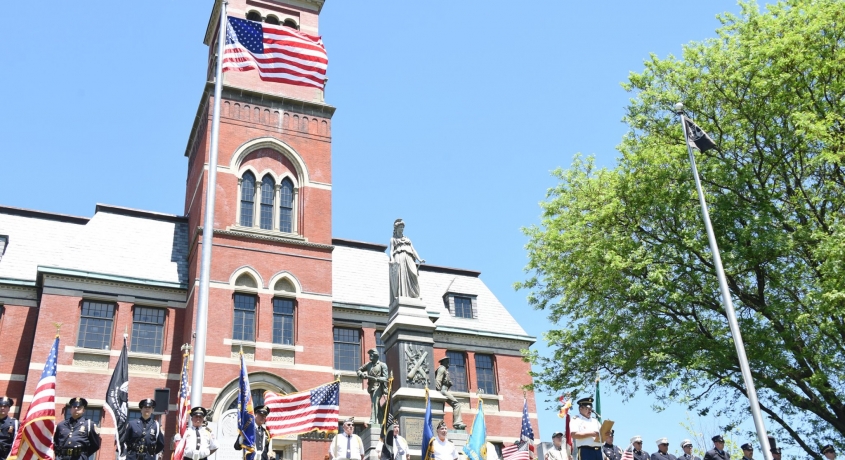 City of Kingston, NY State of Emergency
City of Kingston Declares a State of Emergency,
For other up to date information, please refer to the Ulster County executive's web page: https://ulstercountyny.gov/news/executive
Mayor Noble Limits Access to Public Buildings
KINGSTON, NY – Mayor Steve Noble has declared a State of Emergency in the City of Kingston. Noble also announces that the City of Kingston will be limiting the public use of administrative buildings including City Hall, Parks and Recreation, Public Works, the Water Department and Building Safety.
In order to keep the City running smoothly and in order to keep staff safe, the City's administration offices will be operating and fully functioning with limited public access.
Any business in the these departments that can be conducted online, such as paying parking tickets, paying taxes or bills, should be done online at the City's website, www.kingston-ny.gov, or over the phone. The Clerk's Office, Comptroller, and Building Safety will be taking special appointments for in-person interactions.
What the City is doing:
All City employee travel will be restricted, all conferences and workshops will be cancelled
All Parks and Recreation programming is suspended
All non-essential City meetings will be postponed. For now, Common Council meetings will be held but all other Boards and Commissions will be cancelled or postponed.
Per the Mayor's State of Emergency decree, it is imperative that no large gatherings be held at this time, as such conditions threaten or imperil the public safety of the citizens of Kingston.
What the State has recommended:
Events, gatherings, or places of business with less than 500 individuals in attendance will be required to cut capacity by 50 percent, with exceptions being made for spaces where individuals do not make sustained close contact, such as schools, hospitals, public buildings, mass transit, grocery stores and retail stores. These new regulations will go into effect Friday, March 13th at 5pm
The Water Department is also taking every precaution necessary to continue to provide safe, reliable drinking water to the City of Kingston. The Water Department sent out a notice about what they are doing to maintain the City's water supply, which can be found here. At this time, the Water Department is limiting all service work to emergency calls to avoid in-home/business visits, but the staff will be assisting customers by phone 845-331-0175 or by email at water@kingston-ny.gov. There is a pneumatic tube in front of the Water Department office building for bill payments or pickup samples kits.
Public Works will continue to collect refuse and recycling, and City Hall will be offering essential functions by appointment. For those who need birth or death certificates from the City Clerk's office, please call 845-334-3915 to have those documents mailed, or to schedule an appointment for pick-up.
The Kingston Police and Fire Departments are operating as usual, and using extreme caution. If you are experiencing symptoms of the Covid-19 virus, please do not call 911. Instead, call the Ulster County Department of Health or your healthcare professional before calling an ambulance or arriving at a healthcare facility.
Under the advisement of the County Executive's Office as well as the Ulster County Department of Health, and due to the Kingston City School District closure, the Hodge and Rondout Neighborhood Centers will be closed for after-school programming for the duration of the school closure.
The County's COVID-19 phone service will be operating from 9:00am to 7:00pm seven days a week: 845-443-8888. NYSDOH Novel Coronavirus Hotline 24/7: 1-888-364-3065
For the most current information, please visit the City's Facebook page or the City's website, where updates will be regularly posted under "Latest News" on the homepage.
City services online resources:
Paying a parking ticket, taxes, and water bill
Reserving a park
Change of address
City Hall: 331-0080
https://kingstonhappenings.org/wp-content/uploads/2020/03/89913625_2853920424725784_2771296157043785728_o-1.jpg
1367
2048
Kingston Happenings
https://blastserve.com/khtestbed/wp-content/uploads/2023/07/KH-Transparent-Logo-e1688304541199.png
Kingston Happenings
2020-03-14 12:12:02
2020-03-14 12:12:02
City of Kingston, NY State of Emergency