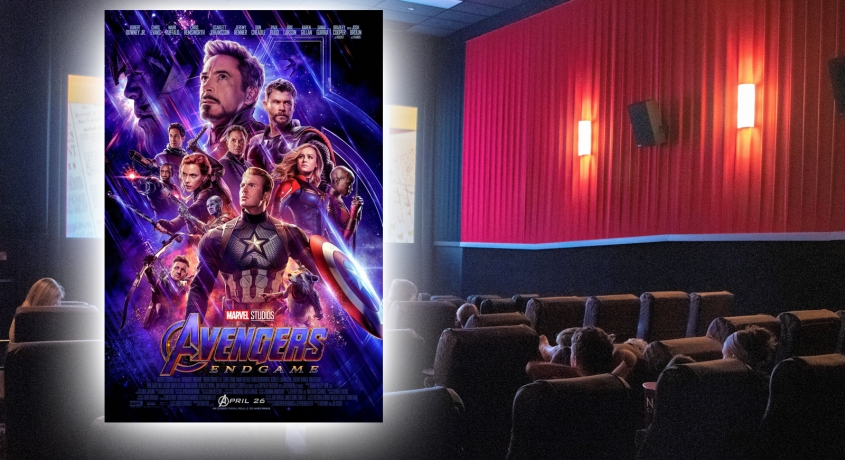 'Avengers: Endgame' may be one of the biggest cinematic events in years AND it will owe some part of that success to the beautiful Hudson Valley. It is not yet known how many scenes in the movie will be showcasing the Hudson Valley, but just to have the bragging rights to say that some of this guaranteed blockbuster was filmed here, gives this region some real credibility as a movie location with plenty to offer for upcoming shoots. Demonstrating that local businesses are up to the task of providing logistical support and an enthusiastic and welcoming environment, as Kingston's Best Western Plus did for this movie (and several before it), certainly ensures that other movie productions will scope out the area for future cinematic ventures as well.
Area residents can not only take some pride in knowing that millions of people will be seeing scenes from the Hudson Valley in the movie, but they will be able to see the movie themselves at the Hudson Valley's newest theater.
NCG Cinemas opened last holiday weekend at the Hudson Valley Mall with smashing success. General Manager Jason Harucki enlightened us with details about this weekend's amazing turnout for these newcomers: over 2,000 people, many local, came out to support NCG Cinemas and enjoy the holiday weekend. There has been an overwhelmingly positive reception by the community of this new cinema. On our social media channels, we have received warm and inviting feedback. Many of the comments posted described patrons' excellent experiences at NCG Cinemas over the weekend, highlighting the amazing, "plush, comfy" seating, to the friendly staff. One user stated that with the arrival of NCG Cinemas, "Kingston got a big upgrade!"
This upgrade has come at the perfect time, just in time for the biggest, and most anticipated movie of the year. The Kingston NCG Cinemas has already sold more than 500 tickets for this upcoming blockbuster. Tomorrow (Thursday April 24th) marks the release of Avengers: Endgame. What better way to see it than at the less-than-a-week-old NCG Cinemas?! Not only can you pre-order tickets now, but you can take advantage of an NCG Cinemas perk and reserve your specific seats. Choose from the already luxurious general admission, or the ultra-luxurious (reclining WITH seat heaters), VIP seating. In addition to the most comfortable seating ever, you can enjoy FREE REFILLS on popcorn and beverages (all sizes!). Enjoy one of the 100+ flavors from the Coca Cola Freestyle machines, and customize your popcorn with the custom buttering station.
To pre-order your Avengers: Endgame tickets now, visit- https://ncgmovies.com/kingston/
NCG Cinemas is conveniently located at the Hudson Valley Mall in the Town of Ulster, at 1300 Ulster Ave. Kingston, NY 12401.
https://kingstonhappenings.org/wp-content/uploads/2019/04/NCG-Featured-Article-Image.jpg
900
1600
anonymous
https://kingstonhappenings.org/wp-content/uploads/2013/10/Final-KH-Logo.png
anonymous
2019-04-24 21:41:04
2020-02-25 12:00:07
"Avengers: End Game" Timing is Sublime