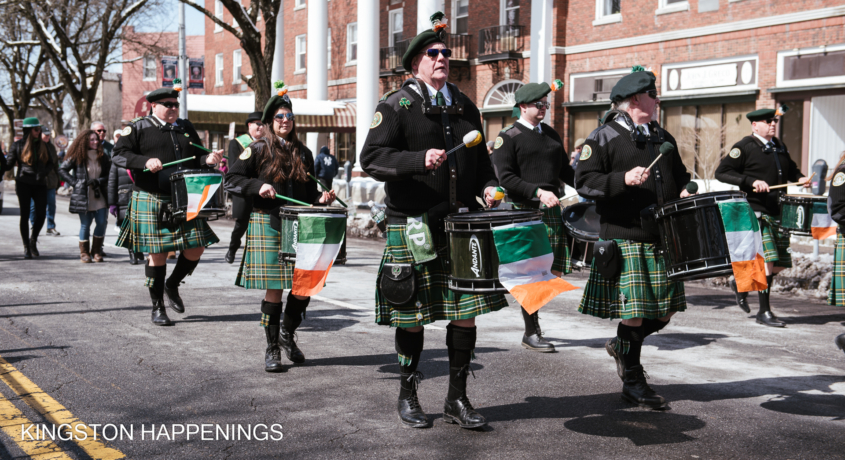 Happy St. Patrick's Day!  Winter is almost DONE! Here in the Hudson Valley music venues, art galleries, and other event sponsors are gearing up to take advantage of warmer weather and everybody's desire to shake off those winter blues. The music scene features  everything from some sweet jazz to the sounds of Steely Dan. There are movie screenings, and theatrical presentations to enjoy along with plenty of community events to engage in this week.
Below are some of our picks for fun and entertaining events on our calendar this week that we think you may not want to miss! Stay tuned for our next "Things To Do This Weekend" article to discover our updated picks for the upcoming weekend.
St Patrick's Day with Mike and Pete – Raise a pint, dance a jig and have a great time!
Stop Making Sense: A Talking Heads Tribute – Talking Heads?  We're there!
Fill the Van for the SPCA! – Great way to support our local SPCA
Miss Coco Peru: Bitter, Bothered & Beyond (Kingston) – This definitely sounds like fun!
Celtic Woman – Postcards from Ireland @ UPAC – In case you haven't met your quota of Irish celebrations
You can also find our complete event listing at https://kingstonhappenings.org/events/
 Featured Things To Do This Week
.
Date/Time
Event
Wed, Mar 16, 2022
6:00 pm
BEST OF THE BEER GARDEN SERIES EVERY WEDNESDAY NIGHT!
Colony Woodstock NY
Sat, Mar 19, 2022
8:00 pm-11:00 pm
Bowie Birthday Bash '22 with Robert Burke Warren + Friends | Colony
Colony Woodstock NY
Sat, Mar 19, 2022
8:00 pm-10:00 pm
The Heiress
Center for Performing Arts at Rhinebeck
Sat, Mar 19, 2022
8:30 pm-10:00 pm
Miss Coco Peru: Bitter, Bothered & Beyond (Kingston)
Old Dutch Church
Sun, Mar 20, 2022
11:00 am-6:00 pm
Art Exhibition
Lockwood Art Gallery
Sun, Mar 20, 2022
11:00 am-2:00 pm
Jazz Brunch with Pete Levin
Pearl Moon
Sun, Mar 20, 2022
11:00 am-3:00 pm
Maple Festivities all March Long!
Seed Song Farm
Sun, Mar 20, 2022
11:00 am-6:00 pm
THE LOCKWOOD GALLERY | PUTTING IT TOGETHER
Lockwood Art Gallery
Sun, Mar 20, 2022
11:30 am-3:30 pm
Kitten Shower
Ulster County SPCA
Sun, Mar 20, 2022
12:00 pm
Sunday GAMEday Keegan Style
Keegan Ales
Sun, Mar 20, 2022
3:00 pm-6:00 pm
Celtic Woman - Postcards from Ireland
Ulster Performing Arts Center (UPAC)
Sun, Mar 20, 2022
3:00 pm-6:00 pm
Celtic Woman - Postcards from Ireland @ UPAC
Ulster Performing Arts Center (UPAC)
Sun, Mar 20, 2022
3:00 pm-5:00 pm
The Heiress
Center for Performing Arts at Rhinebeck
Sun, Mar 20, 2022
7:00 pm-10:30 pm
Celtic Woman
Unison Arts Center
Sun, Mar 20, 2022
8:00 pm
Reelin' In The Years: Celebrating The Music of Steely Dan | Colony
Colony Woodstock NY
All Upcoming Events
[/av_two_third]
https://kingstonhappenings.org/wp-content/uploads/2022/03/275877044_4956034037847735_8027686495201326366_n.jpg
1080
1920
Kingston Happenings
https://kingstonhappenings.org/wp-content/uploads/2013/10/Final-KH-Logo.png
Kingston Happenings
2022-03-15 17:25:11
2022-03-15 18:21:25
Highlighted Things to Do This Week in Kingston, NY for 3/15-3/20