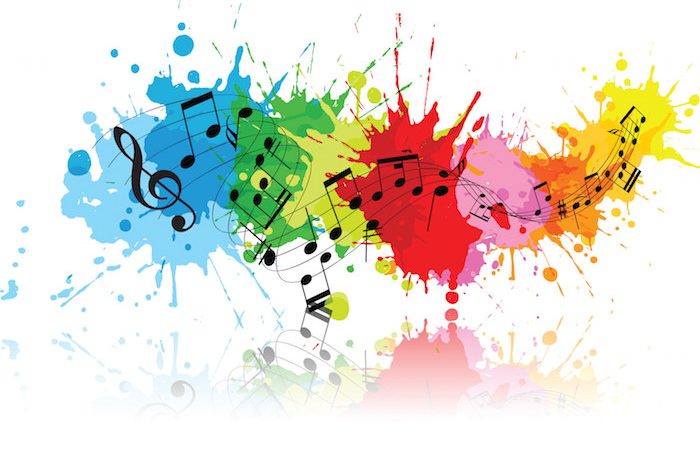 Date/Time
Date(s) - 02/10/2019
3:15 pm-6:00 pm
Location
Kingston Artists Collective
An afternoon of experimental electronic jazz with the funkified guitars with two Hudson Valley players – Spaghetti Eastern Music (aka Saugerties' Sal Cataldi) and Beaconite Rick Warren, and legendary saxophonist/keyboardist Gus "The Sultan of Sonic Soul" Mancini, Sunday, January 20 at 3 pm at the Kingston Artists Collective & Café at 63 Broadway.  The event will include solo sets and collective trio improvisation
Spaghetti Eastern Music is the solo project of NYC/Saugerties-based guitarist, keyboardist and singer Sal Cataldi. Cataldi fuses Eastern beat, blues, techno and funk-influenced guitar instrumentals with gentle acoustic vocal tunes and looping, straight out of the John Martyn/Nick Drake songbook. Time Out New York writes: "Cataldi's largely instrumental, Eastern-influenced jams are infused with some delicate guitar work and hauntingly moody atmosphere," while The New York Times proclaims Cataldi has "a beat unmistakably his own." Called "truly excellent" by The Village Voice, "a wide ride" by Radio Woodstock, "beautiful and unique" by WFUV's Mixed Bag "triumphantly funkified" by UPI and "wonderfully melodic and off-center" by WFMU's Irene Trudel. His critically-acclaimed album "Sketches of Spam" is available on iTunes, CD Baby and more.
Thirty-year Olive resident Gus Mancini is a rare blend of classically-trained musician and composer, and adventurous improvisational jazz master.  A graduate of New York University, Mancini has performed with jazz elites like Kenny Dorham and Abdul Malik, classical ensembles including the Flagstaff and Hudson Valley Orchestras and toured extensively with popular acts including reggae legend Max Romeo.  In 1975, Mancini established, and ran for five years, the Jazz Studies Program at the Brooklyn Conservatory of Music.  He also has extensive credits in world music. Mancini was a member The Hawk Project, one of the most notable Native American Jazz Ensembles, producing an acclaimed CD and six annual concerts at New York's St. John the Divine.  Gus also produced and performed on several CDs with Samadhi and Sunrise, a duo with didgeridoo master Phil Jones. In the Woodstock area, Mancini is known for not only his uniquely exploratory talents on saxophone, flute and keyboards, but as an energetic creative catalyst and bandleader, someone who connects many diverse musicians through his fearless improvisational ensembles.  His current project, Gus Mancini's Sonic Soul Band, has featured a rotating cast of 60+ world class musicians in its five years of existence, including experimental guitarist Peter Head (Pitchfork Militia), veteran jazz bassists Rick Syracuse and drummer Amit Shamir.   For the past year, Mancini's Sonic Soul has been anchored by renowned Gambian master drummer Nfamara Badjie, who will be featured at the Opus 40 event. Mancini is also known to Hudson Valley residents from his weekly appearances, for over the past 15 years and counting, on WDST/Radio Woodstock's Sunday morning show, Woodstock Roundtable with Doug Grunther.
Guitarist Rick Warren is based in Hudson, NY. Originally from Kingston, Rick has been very involved in improvisational and experimental music scene led by Karl Berger of the Creative Music Studio in Woodstock. Berger's visit to a high school music theory class that Rick was attending inspired him to become a regular participant in twice yearly workshops held at CMS. Rick is known for his soundscape compositions using his guitar and a variety of electronic sound sources, each one a new and different creation. Rick is also involved with the Woodstock-based Hudson Valley Soundpainting Ensemble, which has grown out of a series of workshops let by bassist Steve Rust. Current projects include the Electro-Acoustic duo 'Rick and Marilyn' performing cover tunes and original songs by Marilyn Miller, with Hudson-based Slink Moss and the 'Magic Stones', Albany area 'Doc Horton and the Jay Street Band' and the improvisational duo 'The Warren-Ver Straeten Half Quartet'. He can found most Tuesday evenings on the stage of Club Helsinki in Hudson, performing his own compositions or musically assisting many local performers.
Categories
http://kingstonhappenings.org/wp-content/uploads/2017/03/music.jpg
466
700
anonymous
http://kingstonhappenings.org/wp-content/uploads/2015/07/Final-KH-Logo-300x107.png
anonymous
2019-02-07 09:20:31
2019-02-07 09:20:31
Spaghetti Eastern Music, Gus Mancini & Rick Warren at Kingston Artists Collective